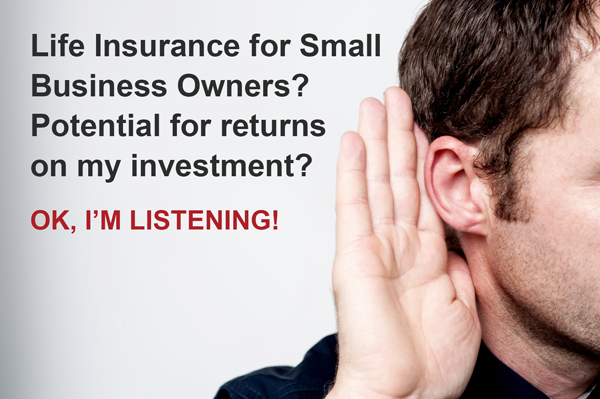 Here are 8 Communication Tips for Insurance Agents to Attract Clients Who Own a Business:
Use a local phone number instead of an 800 number.


The best time to approach owners is Tuesday, Wednesday or Thursday.



Send personalized email:

Personalized subject lines indicate that the content is relevant to the owner or business, and increases panelists' likelihood to open an email.

Send the email from an individual, rather than a marketing inbox.



Send personalized direct mail or letters: Use results-driven language (by doing this, you will get that).

Hand-addressed card-sized letters are opened most often.



Simplify and speak in terms that are easy to understand.


Incorporate messaging about ROI, rather than price.



Be sure to follow-up:

Follow-up even if you are told no, but provide educational information when you do.

The owner may not buy now, but follow-ups may help you get the business later.

Advise with frequency tailored to their needs.

Use non-evasive regular touches by checking in every 60-90 days after initial point of contact.

Perform more of a branding call vs. a sales call: Example: "This is John Doe, from Mutual of Omaha, checking on how your business is doing and reminding you that I'm here if you need me. Would you like me to follow-up monthly, bimonthly or quarterly?"
"They know our business – when they make a recommendation, I don't feel like they're doing it for commission."
The Do's and Don'ts of Targeting Small Business Owners
Targeting small business owners can be difficult, but if you follow the essential do's and don'ts of selling to them, you will be more successful at getting in front of the decision makers when you need to.
The Do's:
Tailor solutions to owner's needs and constraints

Present options to save the owners time

Make their businesses appear more professional

Follow-up 3-5 times a year

Publish articles in open source magazines
The Don'ts:
Make a generic pitch

Show up without doing your research

Just hand marketing materials to the owner

Just make a pitch focused on the product

Start high and lower the price after several interactions
Check out our Field Guide to High-risk Life Insurance Underwriting.
---

Brought to you by BSMG
& Mutual of Omaha