Despite all the time and effort that's put into traditional estate planning, the results have been less than remarkable.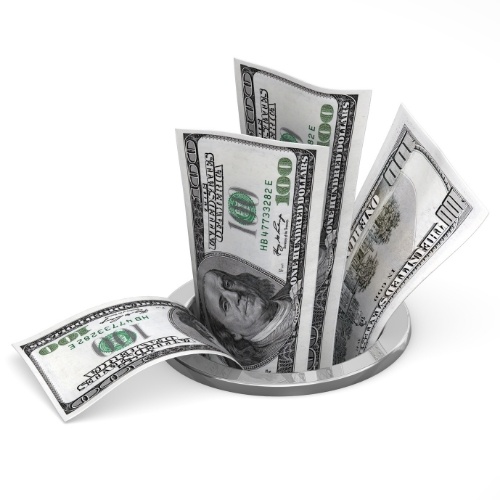 Research has shown that 70% of a family's inherited wealth is lost by the first generation of heirs, and 90% is lost by the following generation.*
A traditional approach to estate planning can be passive/aggressive—neither assertive nor interpersonal, but has a major impact on other members of clients' families without their input.
Related: Why Introduce a Life Insurance Policy Review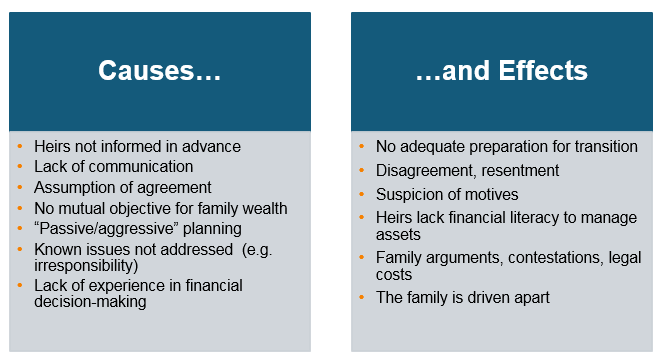 Traditional Estate Planning Is Essential…But Not Enough.

This type of planning does not consider what will happen to the family and the legacy
after
distribution. Because
of its structural nature, it doesn't address important needs, such as:
The need to plan for the family and estate after distribution

The need to plan for contingencies and address possible liabilities

Lack of individual and group decision-making experience

How the non-financial elements of your client's legacy will be transferred
---
What is an Enduring Legacy?
leg·a·cy [leg-uh-see] noun
The impact a person, family or group has upon the world.
endur·ing [en-door-ing] adjective
continuing, lasting, permanent, perpetual, steadfast, surviving
The lasting impact a person or their family has on the world.
---
The Five Elements of an Enduring Legacy
The Family Element is the dynamic between family members, and is comprised of family stories, traditions and non-financial arrangements.
The Wisdom Element is your client's life experiences and lessons that they hope to pass on.
The Professional Element consists of the unique qualities of your client's livelihood, the contacts they've made, and what they've accomplished professionally. If they have a family business, the professional element includes planning what will happen to the business after they've stopped working.
The Societal Element is giving back to society; your client's philanthropy and gifts of time, talent, and capital to a community larger than their family.
The Financial Element, finally, is what is thought of as "traditional" estate planning and addresses liquid assets, investments, real estate, and so on.
A better approach is comprehensive and holistic and includes all the relevant players.
Related: Trusts Aren't Just for The Carnegies or Rockefellers
Legacy Planning should include:
Wealth generators

Wealth

inheritors

Support

team and trusted advisors
With a more holistic approach, you can remedy the causes before their legacy is affected. Have you seen a client situation like this before? Share your story.

* Vic Preisser and Roy Williams, "The Future of Estate Planning," Trusts & Estates, June 2010. Results based on more than 3,000 interviews with affluent families conducted over
a 20-year period.