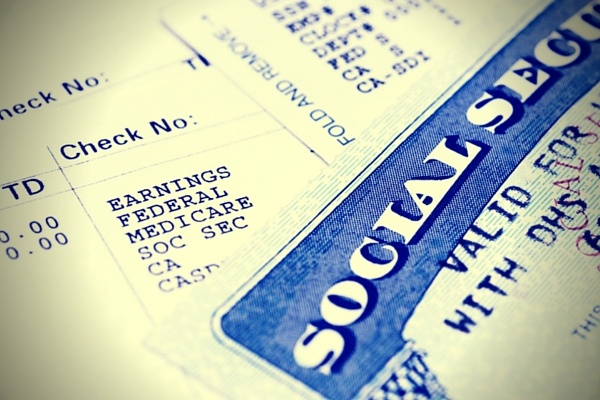 At the end of 2015 we saw some big changes to the Social Security program that will affect the benefits your clients may (or may not see) in the coming years. These changes may already have your clients asking for your advice.
First, there is no Cost of Living Adjustment (COLA) increase in 2016, meaning monthly benefits remain flat for 2016. This is an opportunity to talk to your clients about strategies that may offer additional income during retirement.

Download the 2016 Advisor's Guide to Social Security to learn more about these strategies.
Additionally, two popular filing strategies will be eliminated in the beginning of May, 2016. File-and-suspend and restricted applications will no longer be an option for many of your clients after the new laws go into effect at that time.
The file and suspend and restricted applications were a way for married couples to maximize their Social Security benefits. In this scenario, both spouses would have earned on Social Security benefit on their own record and reached full retirement age. Spouse A would file and suspend their own Social Security benefit allowing it to grow through delayed retirement credits until age 70, while Spouse B files a restricted application. The restricted application would allow Spouse B to collect the 50% spousal benefit on the Spouse A's earnings, while letting his/her own benefit grow until age 70, often while still working. Once Spouse B retires, he/she would switch to their own full benefit that has grown 8% each year until they take benefits.
While the strategies will be eliminated when the new law is in place in May, there is a small window of time in which certain clients can still employ the strategies. The law will not go into effect until early May 2016, so clients who are at least 66—or who will turn 66 before May 1, 2016—can still file and suspend their benefits, but must do so before April 30, 2016. Clients who are already collecting spousal benefits using the strategy can keep doing so. And clients who are at least 62, or who will turn 62 by January 1, 2016, still have the option for the restricted application—to claim spousal benefits before taking their own benefits, but only after they turn age 66.
Note that clients who are already receiving spousal benefits through file-and-suspend (even through an ex-spouse) are grandfathered in and should not be affected by the new rules.
Starting a conversation with existing or prospective clients can open the door to additional life insurance, annuity or long term care business. Find out how you can become a trusted resource when it comes to Social Security and retirement.
Call Brokers' Service Marketing Group today, 800-343-7772, to learn more about helping your clients see the bigger picture when it comes to Social Security benefits and retirement or download our latest guide.