With so many different types of life insurance policies available it's easy for clients to feel overwhelmed or in over their heads. Most permanent policies can provide life insurance protection for their lifetime, but choosing the right one is not easy.
Make sure you mention these important points to your clients to help them better understand their purchase of a permanent life insurance policy.
Read More:
I'd Sell More Life Insurance If...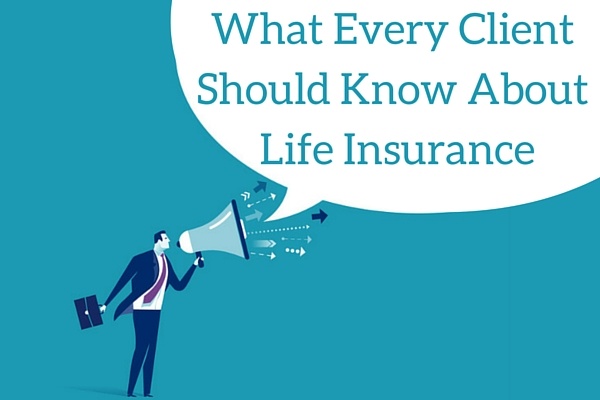 Describe the options available to them:
Guaranteed Universal Life (GUL)


GUL grants the policyholder a guaranteed death benefit. This means that even if there is insufficient cash value within the contract to support the death benefit, it will still remain in force due to the coverage protection guarantee.
Indexed Universal Life (IUL)

Unlike other universal life products, which credit interest based on rates declared in advance by the insurance company, IUL can credit interest based on the performance of independent financial indices. The most popular indices used for IUL are stock indices calculated without dividends.
It is important to understand that the money in an IUL policy is not directly invested in any of the indices.
Policyowners may decide how much of the policy cash value is allocated to the index feature and how much is allocated to a fixed-interest option. Cash value allocated to the index is usually credited with interest based on the change in the index value from one year to the next ("Annual Point to Point"). Each index option includes a maximum ("cap") and minimum ("floor") rate that protect consumers from loss but limits upside growth. Generally, these factors are subject to change by the insurance company, though they will never be reduced below a contractual minimum.


Survivorship or Second-to-Die

This is one policy designed to cover two people. It pays the death benefit once both of the insured people have died and is often less expensive than two separate policies.
It is often used in estate planning strategies, especially in conjunction with an Irrevocable Life Insurance Trust (ILIT), as a way to pay estate taxes; this can help preserve a wealthy couple's estate so it can be passed on to the next generation or to a charitable organization. Survivorship policies are often recommended if one person would otherwise not be able to qualify for life insurance.
Whole, universal, and variable universal life policies come in survivorship versions.



Universal Life (UL)

Earns interest within the policy while giving more flexibility than a traditional whole life policy allows.
Premium payment schedule is flexible and can be chosen by the client. It may have the potential to earn more cash value.
Most UL policies earn a minimum interest rate, giving your clients some security for their earnings. They can usually borrow or take withdrawals from the cash value that accumulates in their policy.



Variable Universal Life (VUL)

Gives clients the flexibility of a UL Policy but adds an investment element.
With a VUL policy, you and your clients are in charge of how the parts of their premium payments not needed for their actual costs and charges (net premiums) are invested.
They have a choice of investment options (also called sub-accounts), and can decide how much of their net premiums should be allocated to each of the options you select. The subaccounts can invest in stocks, bonds, and other funds.



Whole Life


If you pay your premiums on time, your coverage will stay in force, and your policy will build cash value.
Whole life generally has the highest premiums.
Read More: Spread the Word: The Importance of Life Insurance Protection
When Should Clients Buy Each Policy?
It is important to look at each clients phase of life and budget before answering this question. Make sure they are aware of each of the below factors to build a solution they can and will buy into.
Life Insurance costs increase as they get older and/or develop health issues.

Buying policies while young and healthy is usually the best course of action.

Most clients purchase term life insurance when their first starting out.

Usually this is after purchasing a house, getting married or having a first child.
Term is a great option for clients who are more concerned about budget as it is often the more economical short-range choice.

Permanent insurance generally is not purchased until the later phases of life, or affluent younger clients.

Clients looking towards permanent insurance generally are earning more and have more responsibilites and dependents.

A Return of Premium Policy refunds premiums if your client lives beyond a certaintimeframe.

This type of policy can be helpful for clients with specific needs such as upcoming payment for a child's education or wedding.
Make sure your clients know that this is still term insurance so it will end.
Advising your clients on the different options that they have and the important factors to consider for each policy is crucial when it comes to making them feel comfortable. If your clients are uncomfortable with or don't understand their options they are much less likely to commit to a proposed solution. Make sure they get the protection they need by sharing this information.
Read More: Sell Life Insurance Across the Ages: Generational Tactics That Work