Do you have investors who have reached their qualified plan annual contribution limits and are looking for additional ways to create supplemental retirement income? Income replacement is often the primary reason to consider purchasing a life insurance policy, it is often overlooked as a component of a solid financial strategy tailored to address ALL your client's specific needs. While there are many vehicles to choose from, it is important to know how life insurance may fit within your client's short-term and long term financial goals.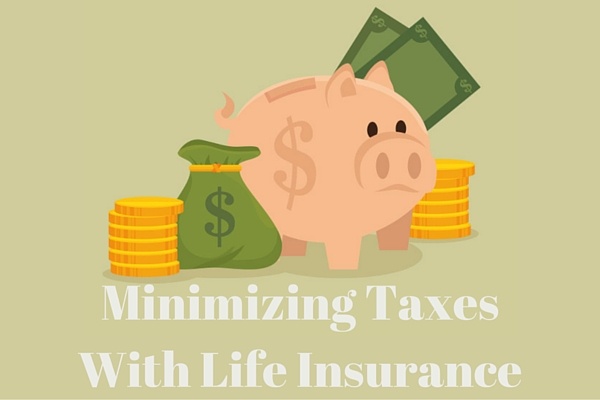 The Tax Control Triangle
When individuals look at investment options, a frequent concern is the taxation of those vehicles, both today and during retirement. There are three general categories that investments fall into:
Taxable
Tax-deferred, and
Tax-favored.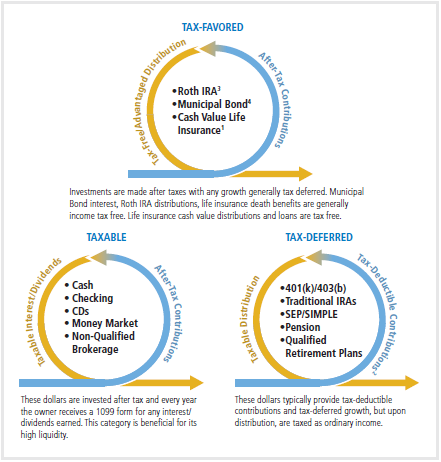 Encourage clients to consider the best way to reallocate dollars between these different tax categories to better suit their taxation needs, for today and their retirement years.
Read: Hindsight Is 20/20: Why Your Clients Need A Tax Planning Strategy NOW
Many clients have exhausted the options that are available for the tax-deferred category, either through contribution or income limitations. This situation can result in funds being left in the taxable bucket; not the best option when compared to utilizing the tax-deferred or tax-favored category. Non-qualified annuities, for example, can be a combination of the taxable and tax-deferred categories, offering after-tax contributions, tax-deferred growth, and taxable distributions.


Cash Value Life Insurance As An Asset
One way clients may choose to supplement their retirement accounts, while also addressing their protection needs, is through cash value life insurance.
Life insurance can be a very attractive option when looking for a vehicle that will provide the needed protection of:
A tax-free death benefit
No income-based premium limits
Immediate tax deferral
Tax-favored access to cash value through loans and withdrawals
Read: Cash Value Life Insurance & Managing Multiple IRAs
When was the last time you reviewed your client's complete portfolio to maximize tax advantages?