If you sold whole life insurance in the 80's and 90's it is likely that you have encountered a client who has fallen into the unexpected scenario of having an overloaned policy and feeling at a loss of how to bring that policy "back to life".
Withdrawals of large cash loans, or unintended APLs (Automatic Premium Loans) often has put policy holders in a financially disastrous position. We have fielded countless calls from advisors like yourself who have a client who did not realize that missing premium payments would result in APLs and the accruing interest on these loans. The snowball effect of these loans has put these clients in a position where moving the policy may be the best or only solution. This epidemic is an even greater problem for whole life insurance policies where the dollar outlays are higher due to the low interest rate environment that emerged over the last twenty years.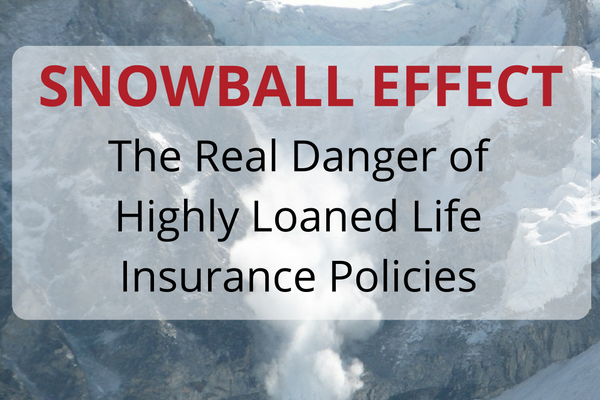 Whole life insurance was one of the top products sold in the 1980s and 1990s. The push of these policies included: tax-free growth, coverage for the lifetime of the insured and the market assumption of a continuing high interest rate environment. The interest assumption however, was inaccurate and the reality is that the market stabilized at an ultra-low interest rate producing these underperforming policies. Accordingly, the policy may require large cash injections to perform as originally illustrated or face the possibility of a lapse of coverage.
Read More: Client Tips for Life Insurance Policy Reviews
With many of these policy holders entering retirement, it is inevitable that some will be unable to pay additional out-of-pocket outlays and in turn lose the cash value in the policy due to continually increasing loans balances. Several carriers today are offering loan rescue programs to help exchange the policies and allow you to put your client in a better financial position. However, in order to exchange a policy there needs to be a certain amount of cash value left in the policy to use for a Section 1035 exchange into a new policy. What happens when the conversation comes too late and your client has an overloaned policy with an extremely high loan to value ratio? The client is faces the possibility of their policy lapsing.
Ream More: 10 Reasons Why Your Clients Need Life Insurance in Retirement
If a highly loaned policy should lapse, not only does the client lose their coverage, they also receive a Form 1099(r) from the insurance carrier showing reportable income on the full loan amount in excess of the cost basis of the policy. If the policy holder is having trouble paying their premiums, they may not be in a good position for this adverse tax event either. They also lose all their coverage in the process.
It is no longer all doom and gloom for these clients. In response to this all too common scenario we have developed a loan rescue program that allows you to save your clients policies. As long as your client can get their policy back to $25,000 in net cash value, together, we can rescue that client from the unforeseen "lapse and tax" headache noted above. More importantly, you can save your relationship with that client. Even if your client's policy is over 90% loaned out. This exciting new opportunity opens the door for countless new sales to your whole life clients.