At the end of 2019, two major shifts will happen in the life insurance industry behind the scenes.
Insurance companies must move to 2017 CSO tables
Most companies must adopt Principal Based Reserving
What does this mean for our industry? A lot.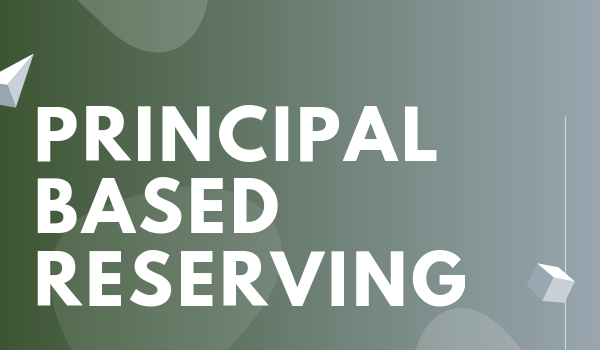 What is the 2017 CSO table?
The CSO table stands for Commissioners Standard Ordinary table. It is a study of mortality at different underwriting, age, and sex classes to help understand average mortality better. Generally it is updated roughly every other decade.
CSO tables are used for pricing and reserving of life insurance products.
The 2017 CSO table was far larger than the previous 1980 and 2001 CSO tables. The data was more segmented and had twice as many claims to work with as the 2001 CSO table.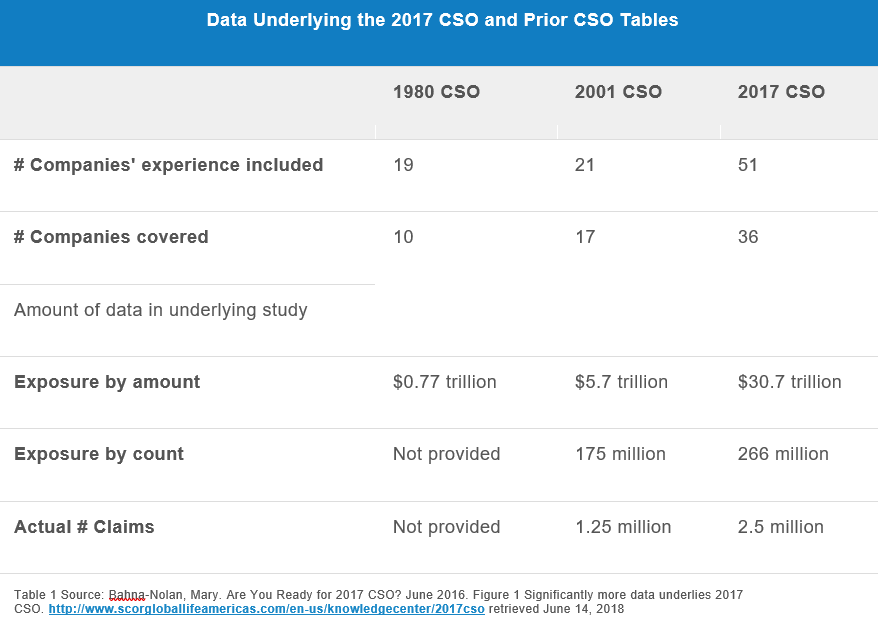 All new life insurance products issued 2020 and beyond must use the 2017 CSO table.
In conjunction with this new mortality data, it was also decided by most states that rather than using a static set of rules for reserving, carriers should be allowed to reserve based on their own principals and experience if desired (among other things). This new model based on the insurance companies experience and principles was called Principles Based Reserving and marks a significant shift in how companies must reserve.
What does all this mean?
The answer is it depends. For some it will mean more expensive premiums and for others less expensive. The thing that is most important to remember is that the entire industry must be on new CSO 2017 and PBR based products by January 1, 2020. There cannot legally be any exceptions and there will be clients who must absorb a more expensive premium because they don't place their insurance in time.
Most companies we anticipate will move over sooner rather than later. We anticipate many companies closing down old products well before the actual end of year date.
Any illustration you have run in the past should be checked to make sure it is current and formal applications and all planning should be expedited even more so than normal this year.
Please reach out to your BSMG internal/external for more information on your specific client situation.