BSMG's Russ Towers discusses Power of Substitution Leverages Potent Life Insurance Strategy in the August 2015 issue of insurancenewsnetmagazine.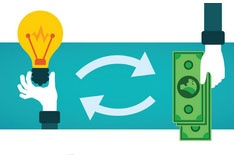 Irrevocable trusts have been structured for many years as "grantor" trusts for income tax purposes while still maintaining tax-free status for estate tax purposes.
A number of favorable Internal Revenue Service rulings over the years have solidified the irrevocable grantor trust "power of substitution" concept under
Internal Revenue Code Section 675(4)(C)
. This concept allows a grantor to substitute assets of equal value for assets already in the trust without causing any of the asset value to be included in the gross estate for estate tax purposes.

How can this string of positive rulings from the IRS be used from a practical estate planning point of view to improve wealthy estate owners' plans?

Russell E. Towers JD, CLU, ChFC
Vice President – Business & Estate PlanningBrokers' Service Marketing Groupruss@bsmg.net