When your clients are planning for their future, with their eyes toward retirement, permanent life insurance can be a smart and simple solution to the challenges they may face. The death benefit protection offered by a life insurance policy can help maintain their lifestyle, and provide a retirement solution. But you already knew that!
The in-depth case study below shows how permanent life insurance can help protect retirement dreams.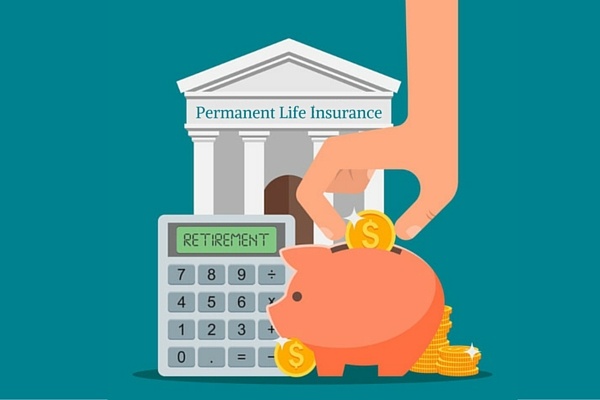 Read: What Every Client Should Know About Permanent Life Insurance
Case Study
Joseph is a 55 year old CPA and his wife Tammy is a 51 year old Teacher. They have been married for 20 years and have 2 kids.
The Current Situation

Joseph has been working for over 20 years for his accounting firm. He is highly successful and has a nice, six-figure salary.
He has been saving for retirement for years. He contributes to his company's 401(k) program, has IRAs, and investments.
Tammy was a teacher in her twenties but left the workforce for 18 years to raise their children. She has been teaching again for the last 3 years.
Tammy has an IRA and not much else toward retirement.
They are both planning to retire at 65.
They want life insurance to help maintain their lifestyle, no matter when one of them dies.
Read More: 10 Reasons Why Your Clients Need Life Insurance in Retirement
The Challenge
Tammy's years out of the workforce have put her behind in building her pension through her job. She will be on the lower end of the scale when she retires at 65, having only worked 16 years in her current job.
Joseph has maxed out his retirement savings since the kids are on their own and college expenses are over.
They have life insurance to protect their mortgage and to ensure that, should one of them pass away before or early in retirement, the surviving spouse will be able to keep their home and have the lifestyle they want. But, they have concerns about the tax bill their children may face when they both pass away.
They want to make sure that they have enough income in retirement to last well into their high 90's since their parents lived to age 95+.
Tammy & Joseph's Retirement Goals
Provide individual life insurance protection in case one of them dies unexpectedly.
Protect their retirement goals for each other for potentially 30 years or more.
Offset the taxes due on their estate when it passes to their children.
Provide a way to help supplement retirement income due to Tammy's 18 years out of the workforce.
The Solution
Tammy and Joseph's financial advisor decided that the best course of action to better align them with their goals would be to offer them both permanent life insurance. This strategy gives them the potential to accumulate cash value as well as add a long term care rider to the policy.
The permanent life policy will provide individual protection in the event that one of them dies suddenly. The remaining spouse would be able to live out the rest of their retirement as they had planned. A permanent policy with a death benefit guarantee can help ensure that the coverage will remain in place until advanced ages or even to age 121, depending on the policy and the way they choose to pay their premiums.
If they choose to add on a long term care rider they would be covered if either one of them became chronically or terminally ill. The rider will also give them the ability to accelerate their policy's death benefit when they are alive so they can have money for whatever they need (i.e., building ramps to the home, adding a stair lift, etc.). This type of flexibility in the policy will give them added security. However, if they accelerate the death benefit while they are alive there will be less, if any, remaining death benefit available for their beneficiaries.
When Joseph and Tammy die, their estate will be passed on to their children. If their estate passes directly to their children, there is a possibility for a significant tax bill. All of the inheritance from their retirement accounts (the IRAs, 401(k)s, etc.) may be taxed at income tax rates as high as 39.6% since it would be impacted by their children's other income and the way in which they withdraw the funds. That tax bill alone could cost them tens of thousands of dollars. With a life insurance policy, between the death benefit and any cash value it has accumulated the children have a ready source of generally tax-free funds that they can use to pay off any taxes that are due and still have any remaining policy values for their own without any income tax obligation.
Read More: Top 4 Retirement Planning Discussions to Have with Your Clients
Life insurance in retirement planning is a critical asset to ensuring your clients have a retirement free of financial burden. As we've seen with this case study there are many ways to incorporate life insurance into any retirement plan. For suggestions on how to talk to your clients about life insurance in retirement planning contact BSMG today.