What are you doing to ensure your clients' portfolios are protected? Here's how to implement a life insurance sales strategy that will protect your clients and the assets you manage.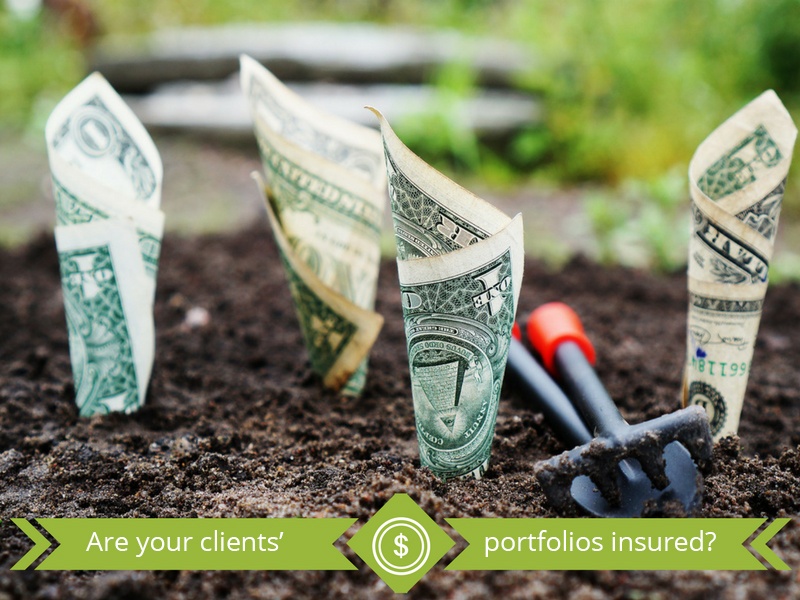 How do you start the conversation of life insurance with your clients? Perhaps you begin by storytelling to help your clients visualize a situation in which their lives are impacted to show how life insurance would help. The scenario that's all too familiar is when the husband (or wife) dies and doesn't have life insurance. What happens to the surviving spouse? They're often forced to start spending down their investments in order to make ends meets.
Their investments quickly deplete.
All the hard work and careful planning you've done to build your clients' portfolios to protect their financial future is at risk.
It doesn't have to be.
In this ever-changing economy, life insurance is one of the few ways your clients can get financial guarantees with the protection they deserve. When cultivating your clients' well balanced portfolios, a life insurance policy may not be the first thing that comes to mind. However, it's never too late to add such a valuable benefit to their portfolio. Like many other things in life - car, jewelry and homes - you can ensure your clients' investment portfolios with a life insurance policy. Start thinking of life insurance as a protection plan for your clients' savings and future.
As a conscientious advisor you owe it to your clients to have the conversation. Outline the benefits of life insurance, highlighting the protection it offers to a surviving spouse and/or children for when the unthinkable happens.
Want More: Millions of Americans Need Life Insurance Coverage
5 benefits that a life insurance policy can provide to your clients:
Stability - A guaranteed benefit that will not fluctuate in a market downturn, like other investments.

Tax Advantages - Life insurance policies with cash value options allow funds to grow tax-free. Your client can withdraw the cash value, to basis, tax-free and cash values exceeding the tax basis can be borrowed from the policy income tax-free as long as the policy stays inforce.

Distribution - Life insurance allows for your client to equally distribute cash value to children and/or heirs.

Dependable Payouts - Some policies give the option to earn cash value according to a schedule.



Death Benefit - Liquidity to help take care of expenses and debts without withdrawing from other portfolio assets.
Need another reason? Peace of Mind. Adding life insurance to a well balanced portfolio can ease a common concern in your clients everyday life of running out of money, especially for those preparing for or in retirement. Diversifying your clients' investments and including a life insurance policy will help provide a solid foundation to their financial portfolio.
Read More: Five Reasons the Ultra-Affluent Will Still Need Life Insurance, Even Without Estate Taxes
We want to hear from you!
How do you start the conversation of life insurance to your clients?