No coverage? Coverage in just the nick of time? Just barely having the right type of coverage? 3 scenarios your clients do not want to leave up to chance...
We all know there is an enormous coverage gap for life insurance in the US today. It is far too often that we hear advisors shy away from the conversation of life insurance to avoid an uncomfortable situation. These three stories bring to life the importance of life insurance, and will hopefully reinforce for you the need to have the conversation with every family with whom you have the opportunity. Don't let your clients wait till it is too late to find out how important life insurance really is.
Read More: Life Insurance Coverage Crisis Hits the U.S. – Millions in Harm's Way!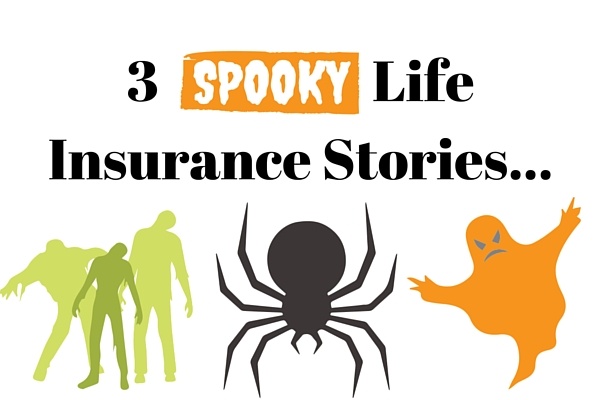 These 3 Spooky Stories will scare the "life" out of you...

1. I Wish I'd Gotten Life Insurance Before I Got Pregnant

We can all probably think of at least one family that has used the excuse to not buy life insurance because they "have nothing to protect". However, all too often consumers find themselves waiting until it is too late. This story highlights a young couple who thought they would wait until after their first child was born to purchase their life insurance and unfortunately the mothers postpartum health resulted in a dramatic increase in premium.

2. I Wanted To Put Off Getting Life Insurance—But My Husband Didn't

As Life Insurance Professionals, many of us have encountered a grieving widow who has been grateful that their husband took the time to purchase life insurance at "just the right time". The unfortunate truth is that if couples waited until the felt they "needed" life insurance even more families would be suffering after the death of a loved one. Luckily for this family, even when the spouses could not agree on the right timing the Husband took the right course of action, leaving an essential legacy for his family.

3. Life Insurance Saved My Family

When was the last time you heard the all too common excuse/brush-off from your clients that they "have life insurance already...through work"? What is the best response for this? An accurate and complete life insurance needs analysis to clearly demonstrate for them their gap in protection. Most employer-sponsored life insurance plans could only support a family for a year or two after the death of a spouse or parent, it is our duty to communicate this to clients and help them to see the need for adequate coverage.
To read these real life spooky stories click here.