In the wake of Brexit, and its impact on the global economy, we thought it fitting to share with you some key questions for current or potential foreign national clients.
Did you know that your foreign national clients may be subjected to large U.S. federal estate and gift taxes?
Foreign Nationals who do not permanently reside in the U.S. but who have assets here cannot take advantage of some of the tax provisions available to U.S. citizens and resident aliens. When a person with these circumstances, who did not plan, passes away they could owe a large estate tax bill. Talking to your clients about planning, and asking them the right questions will help to protect them and their loved ones in the future.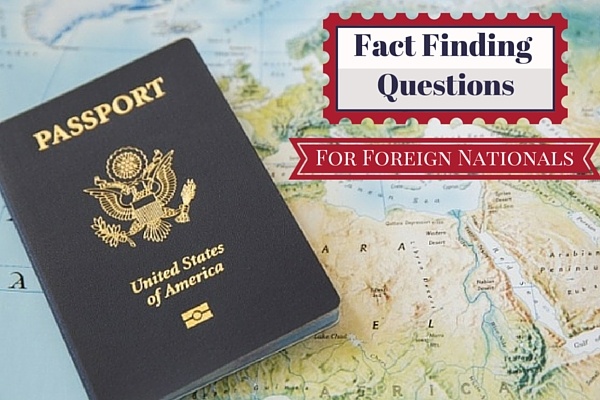 Read: 7 Sources for Potential Foreign National Clients
Determine how your client will be affected by asking the following questions:
Where do you own a home?

In which country do you spend the most time?

Where do you work?

Where does the majority of your family reside?

Where do the majority of your friends reside?

In which country do you have permanent residency immigration status?

In which country do you currently reside?
If your clients answers where mostly pertaining to foreign countries they are probably a Non-Resident Alien living permanently in another country. This means they will only be taxed a U.S. transfer tax for any assets they have here. According to U.S. federal estate tax law they are only allowed to shelter $60,000 in U.S. assets, anything over this will need to be paid by the family after death.
Mostly U.S. answers generally means your client is a Resident Alien. These are Foreign Nationals who live in the U.S. permanently and cannot take advantage of some tax provisions that minimize U.S. estate and gift tax.
Read: 2 Reasons to Consider the Foreign Nationals Market
Guide Your Clients Towards a More Secure Future

Planning ahead can ensure that your clients':
Property will be left to their family members- instead of being used to cover unforseen estate taxes
Family will receive the entire value of their estate
Family will continue to live comfortably
Brokers' Service Marketing Group is uniquely qualified to help you become a more successful producer. We provide our customers with a winning combination of advanced market & sales expertise, underwriting support and access to the nation's top carriers. If you want to know more about this topic contact us today.