A Tax Efficient Capital Transfer Strategy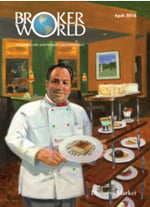 Using a so-called "Zero-Gift" Grantor Retained Annuity Trust (GRAT) coupled with an Irrevocable Life Insurance Trust (ILIT) can provide estate, gift, and income tax free transfer of estate assets to heirs in an economically efficient manner.
This article, by BSMG's very own Russell E. Towers, takes a look at the long list of GRAT advantages available under current law. As well as a case study on a zero-gift GRAT in tandem with an ILIT.
Treasury regulations officially sanctioned the use of zero-gift GRATs after the tax court upheld the concept in the famous Walton v. Commissioner Tax Court case. These zero-gift GRATs are commonly known as "Walton GRATs" after one of the Walton family members transferred Walmart stock to a GRAT and successfully withstood an IRS challenge.
The 2016 budget of the Obama administration has proposed significant restrictions for GRATs. This would include provisions that would require a calculated remainder value for gift tax purposes equal to the greater of 25 percent of the value of the assets placed in the GRAT or $500,000. And the GRAT would have to last for a minimum of 10 years. If these restrictions ever became law, it would basically eliminate the use of "short term" GRATs and eliminate the concept of the zero-gift GRAT. However, with the continuing Republican majority in Congress, this GRAT proposal has not gained any traction.