You know your clients need protection and we understand how challenging it can be to explain to them why they need life insurance. You have probably heard all of the excuses, but did you have the proper rebuttal to refute their protests?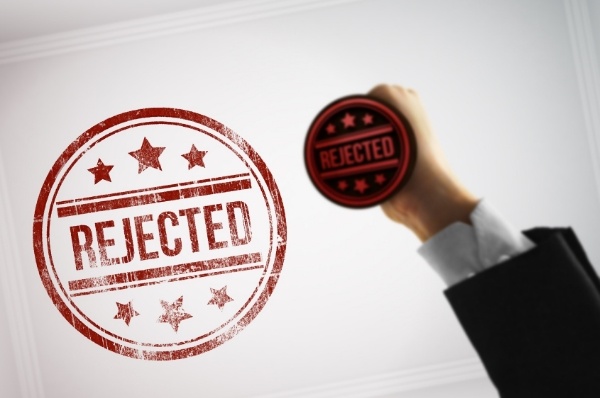 Be prepared to address these common client concerns and refusals:
"It's too expensive."
For less than the price of your cable bill we can get your family the protection they need.
For less than the price of that cup of coffee you drink every morning you can provide financial security to the ones you love.
"I prefer to put my money elsewhere."
It certainly is important to have a plan and to save for the future. Life insurance provides the security of knowing that your plan is self-completing in the event you are not around to complete it yourself.
That's great. I would love to hear more about your financial plan. Where do you currently put your money and what self-completion approach are you using?
"I am worried that I will make the wrong decision."
The only wrong decision is doing nothing.
That is why I am here to help guide you through the process, educate you on your options and answer all of your questions.
"I already have enough life insurance through work."
Most employers provide only minimal amounts of coverage, typically one to two times your salary, which is a good start but falls far short of providing full financial security for your family.
That coverage may be portable if you ever leave your employer or are laid off, but that typically requires conversion to a very expensive individual policy.
"My kid(s) will take care of everything should something happen to me."
I have no doubt that's true, which is why life insurance is so important, to relieve our children of the financial burden at an emotionally difficult time.
For pennies on the dollar, you can leave a legacy for your heirs rather than the burden of funeral expenses, mortgage pay-off, and end of life care.
"I am too young for Life Insurance."
I understand how you feel. We do not normally think about our mortality when we are young and healthy but that is also the time our family is at the greatest risk if we die. Between lost income, a home mortgage, and other debt the financial impact can be devastating.
The cost of life insurance is based on age so you will never again be able to buy it for the same price you can today. Life Insurance gives those you leave behind the protection they need to pay debts that you may have incurred even at a young age.
"My wife will just remarry."
That very well may be. Many people do remarry after the death of a spouse but how will the bills be paid if your wife does not remarry, or several years go by before she does?
Have you considered what would happen if you and your wife were to die together and how your children would be cared for?
"I have enough life insurance."
Many people feel that way until they actually take a close look at the adequacy of their current coverage amounts. One study found that on average American families are under-insured by $1.2M.
You certainly may be, and that would be great. Let's complete a life insurance needs analysis just to be sure.
"My wife doesn't have a job so we don't need insurance on her."
Did you know a Salary.com calculation found that after all the various duties are added up, stay-at-home moms put in 94.7 hours in a typical work week, and it would cost $112,962 a year to replace her? For working moms, the extra 57.9 hours a week of work they put in is worth $66,979.
I understand that your wife may not work outside the home but, like most stay-at-home moms, she has a job which is full-time-plus. Having insurance coverage on her life protects you from having to cover the costs of those services, or figuring out how to do it all yourself.
"They can just bury me in my backyard."
This is just a more colorful way of saying, "I don't need life insurance." In this case, we need to find the "hidden objection."
When a customer presents an objection of this type, it often comes from a place of fear or concern that they really do not know enough to make a good decision. Take a step back and educate your client on their coverage needs and options. Get down to the basics, and most importantly speak their language and dig deeper to understand their actual concerns around the purchase. Don't let your customer become a "stuck shopper"- someone who knows they really should buy Life Insurance but is simply stuck. They need to feel confident and in control of their decision-making process.


Did you like these responses?
Download a printable PDF of the script.