Ask your clients:
Will you have enough MONEY for retirement?
How will you handle medical expenses in retirement if you or your spouse were to experience a serious illness?
The option for clients to access their death benefit while living can be an important deciding factor when purchasing a life insurance policy. Living benefits provide your clients the ability to turn their life insurance policy into a safety-net for the unexpected.
Use this client-facing infographic to highlight a few staggering statistics that may just change the way your clients feel about buying life insurance.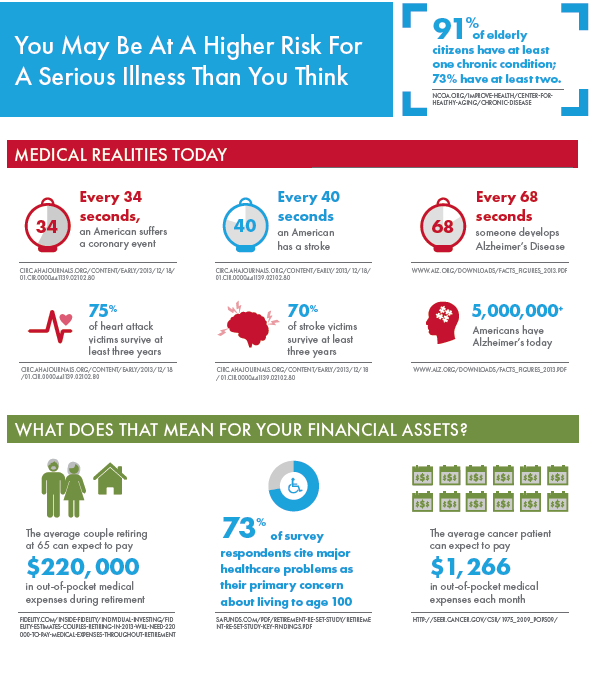 Every 34 seconds an American has a coronary event
75% of people who suffer a heart attack survive at least three years
Every 40 seconds an American has a stroke
70% of people who suffer a stroke survive at least three years
Every 68 seconds someone develops Alzheimer's Disease
5,000,000 Americans have Alzheimer's today
Download the PDF version of this infographic