We know that one of the primary benefits of being a life advisor is the reward of knowing you are helping individuals and families protect themselves against the inevitable. Alternatively, do you have a plan if something happens to you and your practice? Would those individuals that you sought hard to protect still have a safeguarded plan?
Many advisors don't think about instilling a plan for themselves the same way they do for their clients. In fact, LIMRA reported up to half of advisors do not have succession plans.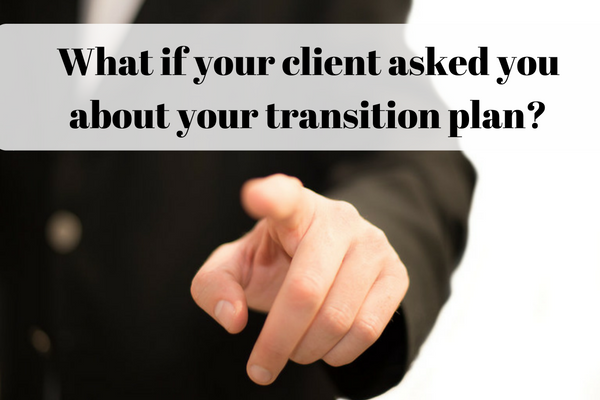 Read More: 3 Steps to Business Succession Planning for You and Your Clients
Being an advisor creates an intimate bond between you and your clients. As an advisor you speak to your clients about some of their most personal information; their health, finances and death. Your clients trust you with their personal information. In fact, research has found that loyalty for an advisor outweighs that to the company they represent. This puts a great responsibility on how you conduct your business as well as plan for it's future. You advocate a retirement and succession plan to your clients so they don't lose what they have worked hard to earn. Are you providing your practice with the same respect?
The reality is that advisors may start to retire earlier than expected with many nearing retirement age and with new industry regulations coming to fruition. For instance, the Department of Labor fiduciary rule may cause advisors to retire to avoid having to deal with new regulations and protocols. Nine out of ten clients expect their advisors to carry out what they have planned for them, however the study shows that without proper succession plans, this is not the case. There is a clear gap in what clients anticipate and what the future may hold for their advisor. Advisors have a moral obligation to their client to ensure their policies are handled with the care and attention entrusted in them in the first place. Business continuity and succession plans are essential to doing the good and right thing for your clients and their families.
The time to do as you say is now. Don't let your hard work go down the drain - implement a transition plan today!

Check Out: [Infographic] Succession Plan for Small Business Owners