It's no secret that an online presence is key to growing your business. We've stressed the importance of websites and social platforms many times, and for good reason. In 2016 it is much more likely that someone will look you up online before simply walking into your office and asking for a meeting; if only it were that easy. We've compiled what we think are the most invaluable tips for advisors when it comes to online marketing.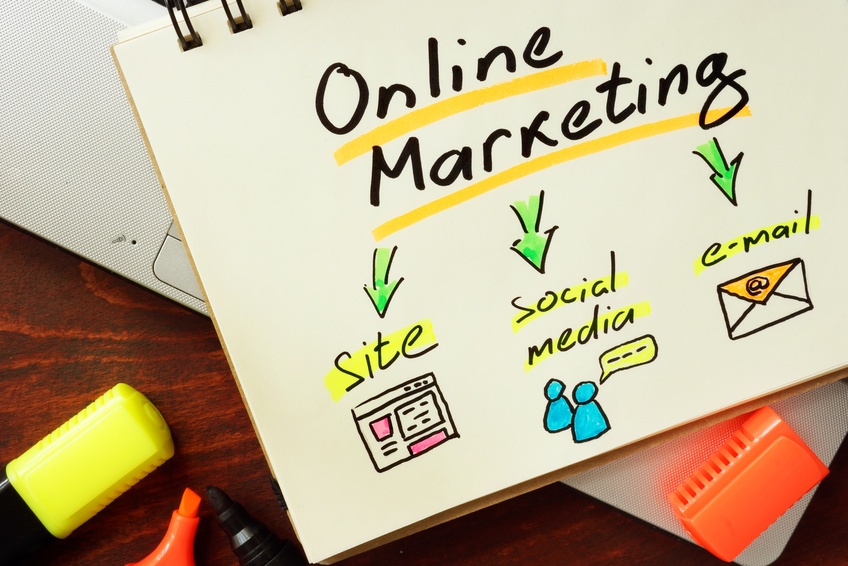 Make sure you're utilizing these 5 tips for online marketing to grow your business!
Maintain Your Website- Keeping an up to date website is extremely important when it comes to the appearance of your business. As we mentioned before, most people are going to look you up online before simply walking in the front door or picking up the phone. If a Google search turns up an unkempt website or worse, no website at all, that potential client is probably going to go elsewhere. Your website should be treated like your business card. Would you hand a prospect a scrap of paper with your number written on the back? Our guess is probably not, which is why you shouldn't send them to a broken link or a Whitepages online listing either. If you already have a website make sure that it has a modern appearance, has correct up to date information, and has a clear message of what you offer and who you are. If you don't have a website there are many options available that are easy to set up and maintain. Most of these options even come with templates so all you have to do is fill in your information.Check out godaddy.com, Vistaprint or look at the resources available to you through your Broker Dealer or BGA.

Read More: Top 5 Mistakes Financial Advisors Make With Social Media for Business


Find Your Voice- Finding a voice for your brand is one of the most critical aspects to running a successful business. More often than not advisors have a business plan and maybe even a marketing plan but no clear voice or direction. With digital marketing this can be exasperated as you are being heard through many different channels. Whether your writing a blog post, content for your website, a social post or even a client email you need to choose one clear voice. It's important to get your team on the same page if you're not the only one writing the content. This builds a sense of familiarity with your clients and generally leads to better engagement on their end. If you are dealing with compliance and have to use canned language make sure that your not sacrificing personality. Most companies have specific things that need to be included in the content, however they'll still let you make it your own.


Use Familiar Language- There is a certain place for financial jargon and it is not in prospecting emails or social posts. The right key words are extremely important, as you want your reader to understand what it is your saying. It is easier to break down a discussion into terms that are more easily digestible in person but it's not so easy online. Make sure your not losing your reader with the complexity of what you're saying. What you don't want to do is appear unaproachable. You should write to clients and prospective clients the same way you would talk to them (but with proper grammar and spelling of course). Remember that clients respond better to situations that they can relate to. This tip is probably most important to remember when it comes to social media. In a place where your character count is limited you want to get the point across without making readers feel like they're in over their head.


Make a Good First Impression- Make sure that you are utilizing digital marketing to market yourself and your business. Your website and social pages are most likely the first impression prospective clients are going to have of you so make sure you're marketing yourself in a way that will catch their attention. Use your website and social channels to boast about your business. Ask happy clients to write short reviews and place them front and center on the home page of your website. Just because the world is moving in a more digital direction doesn't mean that word of mouth is lost. These reviews will build dependability and legitimacy of your brand and could be the deciding factor in converting a prospect to a customer.

Read More: The 22 Immutable Laws of Branding for Insurance Agents & Advisors


Engage- While having social channels and a website are crucial first steps, it's important to actually use them. If you have a contact us section or an interactive quotes option on your site make sure you're responding. Use your social media pages to engage current and prospective clients. You can share current articles and news and start conversations with just a few clicks. One thing to be wary of is offering too much over social media. Make sure if you're engaging with a prospective customer your end goal is to get them in for a face to face meeting.