1 in 3 Americans are not saving for retirement. After you've picked your jaw up off the floor lets take a minute to think about that statistic. You may be asking yourself how that is even possible? Is it a lack of care? Lack of understanding? Or is it just plain recklessness?
Obviously we cannot answer those questions for every client, however what we can do is arm them with the tools and knowledge necessary to set them up for a successful future that is not riddled with financial concern.
We have come up with the top 4 topics to discuss with your clients to make sure they are prepared for retirement.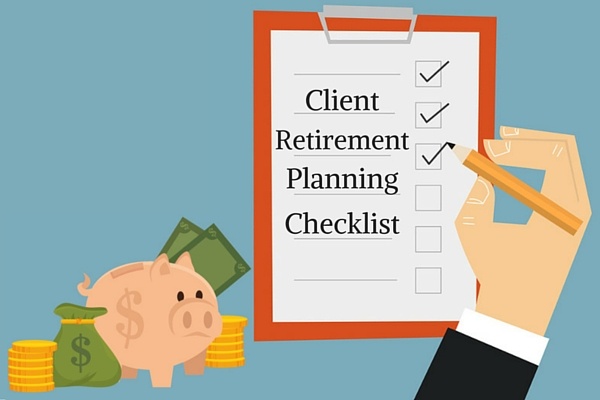 Read: Hindsight Is 20/20: Why Your Clients Need A Retirement Planning Strategy NOW
Top 4 Retirement Discussions to Have With Your Clients
Goals- Make sure you and your client are both aware of their clear goals in retirement. It will be easier for them to understand the process when they are attaching their own goals to their retirement dollars. Some people may feel like retirement just happens and everything will either fall into place or it won't. Make sure they are aware that a proper action plan is going to set them up for success. Ask them important questions like:


What does your retirement lifestyle look like?

How much will it cost you to maintain this lifestyle?

How will you fund your retirement?


Making Money With Annuities- Annuities can be hard for some to clients to understand which is why it is important to educate them on exactly how this investment works. Clients are most likely to be concerned with the interest that they'll earn through annuities as well as how much and how long they will make it. Explain to them:

If the annuity has a guaranteed interest rate.

How long the interest rate is guaranteed.

How volatility control indexes work.



Living Benefit Riders- Make sure that your client understands all of the living benefit riders that may be available to them. There are common misconceptions regarding the difference between living benefit values and cash accumulation values. Your clients may not realize that the living benefit value does not equal cash but rather it is a value used to drive their income stream.


Communication- The most valuable thing you can give to your clients is clear communication. If you articulate what is happening every step of the way they are more likely to be comfortable with both you and their retirement plan. Retirement is an exciting time in your client's lives and should be something they look forward to, however, remember that it can also involve some fear of the unknown. Make sure you keep your lines of communication open and answer any questions that they may have. They are trusting you with their future after all.


Read More: 12 Questions Your Clients Have About Their Retirement Income Strategy