In celebration of Long Term Care Insurance Awareness Month, we wanted to bring you the top LTC blogs of all time, posted by BSMG!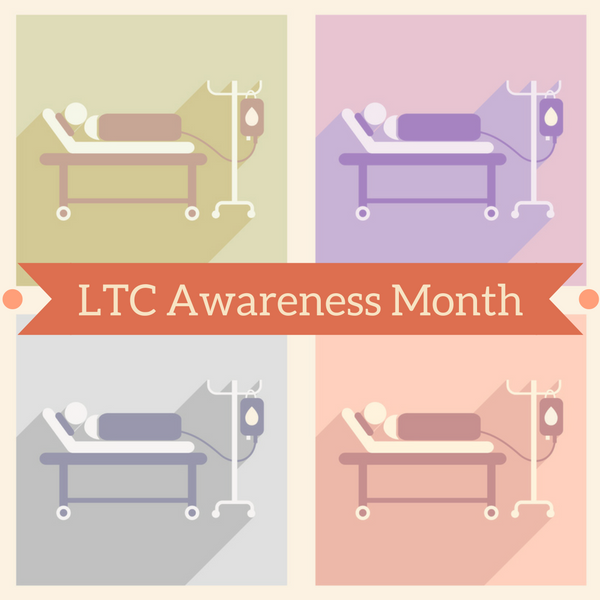 Read More: Revealing The Truth About "Sticker Shock" & Long Term Care Insurance
---
November is Long Term Care Insurance Awareness Month! #LTCiAwarenessMonth

4 Ways to Talk About Long Term Care
For advisors struggling to find the best way to talk about long term care with your clients. Use these great conversational graphics and videos.


Pitch a 'No-Hitter' for Team LTCi
Use this list of suggestions to hit a home run for Long Term Care & LTC rider options against these top 4 client objections.


[Video Blog] LTC & Chronic Illness Riders
BSMG discusses new ways your clients can access their death benefit while they are alive using Long-Term Care & Chronic Illness Riders.


The 5 Ws of Chronic Illness Care
Statistically speaking, 7 out of 10 people aged 65 and over will need some form of Chronic Illness care.


Stand Alone Long Term Care Survey
This long term care survey reinforces the shift from stand alone LTC to linked benefit products.




Preparing Your Brain for A Longer Life
Why clients have trouble imagining a longer life and how longevity can affect your client's financial future.


[Video Blog] Long Term Care Insurance Solutions
BSMG's Joe Savastano presents a case study comparison of Traditional Long Term Care, LTC Riders and Linked Benefit Options.


[INFOGRAPHIC] Long Term Care Awareness Month 2015
Share this Long Term Care Awareness Infographic with clients, family and friends to get your community talking about the risks of LTC.


What Your Clients Should Know About Funding Options for LTC
Long term care planning is not just a decision about whether to purchase long term care insurance. It's a discussion between families and their financial advisor.


Long Term Care Planning Resource Round-Up
We challenge you to dig a bit deeper into your client conversations this holiday season and reach out to families about long term care planning.