Are you asking your clients for referrals? How are you asking them? Which clients are you asking and how often do you inquire about referrals? You've heard it before, the easiest and cheapest way to grow your business is to tap into the resources you already have - so why not start with your clients? Your clients already have experience working with you so why pay for a prospective client list or for advertising, when you can grow your business for free? Yes, those forms of prospecting should still be a part of your business, but don't overlook the power of referrals. Here are some life insurance sales tips on which of your clients you should be asking referrals from, how you should be asking them and when you should be following up with them.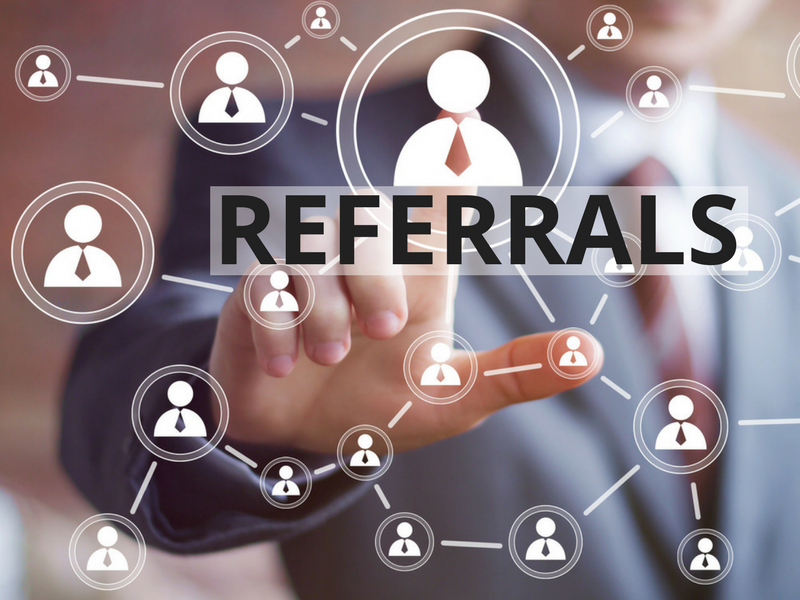 Ask Your Current Clients for Referrals
Start with your your highest producing clients - the ones you speak with regularly and want more of. Make an excel document with their names and the date of when you reach out to them, this will help you keep track of when to followup. You can also use this document to notate any referral information so you can later send a thank you card to your client for that referral.

Want More: Earn New Referrals by Delivering Gold Medal Service
How to Ask for Referrals
There is no right way to ask for a referral, the only wrong way is to not ask. People won't refer you if you don't ask. They also wouldn't refer someone that doesn't deserve it, so don't be hesitant when asking your clients. The best way to get into the mindset of requesting referrals is to get into the habit of asking. Use your upcoming meetings as an opportunity to get more referrals.
Ask your clients if their children or other family members are in need of life insurance or retirement planning. When you call to check in with your clients about the current health of their financial plans ask if they know anyone who may also benefit from your services. You can also start the conversation by saying that you are currently taking on new clients if they know anyone. You're likely to find that most of your clients will be very receptive.

When You Should Followup with Clients on Referrals
Use the rule of three. Asking your clients once isn't enough. They lead just as busy of lives as you do and need to be reminded. Asking them twice may seem like enough; however think about when you call prospects. You wouldn't just call a prospective client twice and then leave it at that. You are laying the groundwork and doing them a favor by checking in with them. By the third ask you have likely solidified your request with your clients and when the time is right they will recommend you to family and friends. Keep in mind that you have already proven your services to your clients so you don't need to sell yourself with them as you would with new prospects, saving you time and money.
Read More: The Three Rs of Successful Practice Building
We want to hear from you?
Tell us one of your referral success story.