This blog post has been very popular so we wanted to share it again in case anyone missed it!
The DOL fiduciary rule is a big topic in our industry because it will affect financial advisor liability and compensation when advising clients on IRA's. Like anything else the rule has its pro's and cons. Our belief is that it will do more harm than good for the below reasons. There are several lawsuits in play already to stop, delay or change the rule.
Read More:
[Video Blog] DOL Ruling Recorded Webinar
Basically, the rule eliminates the ability for any financial advisor to make any commission or fee when offering advice on the movement of money into or out of an IRA. This includes the use of indexed annuities for an IRA (but not fixed interest rate annuities).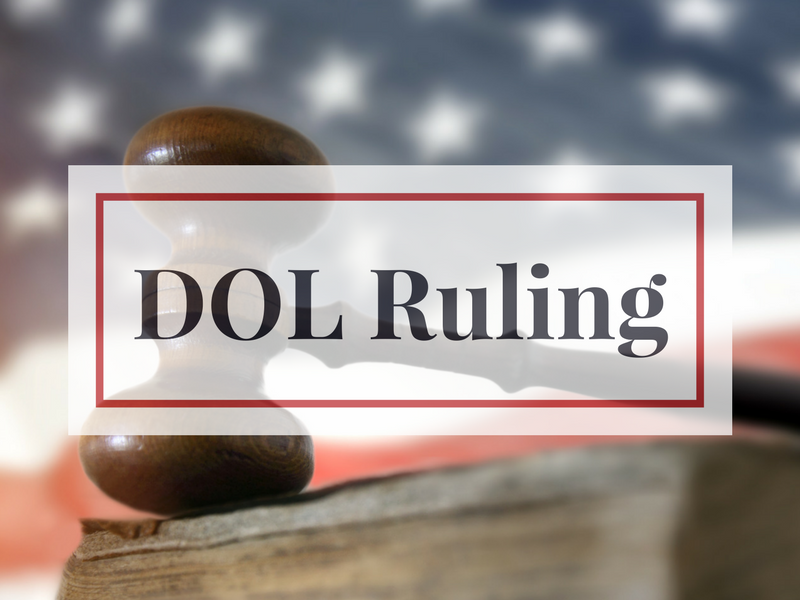 The DOL Fiduciary rule stipulates that the only way an advisor can make a commission or a fee on IRA-related transactions (including Fixed Indexed Annuities but not fixed interest rates annuities) is by having the client sign a "Best Interest: Interest Contract" – this is a contract between the client and the advisor's broker dealer or insurance carrier.
Read More: The DOL's Revised Fiduciary Rule
The reason the DOL says this rule is needed is because sometimes financial advisors act in their own best interest, not in the clients' best interest. Although this can be true, it is the vast minority of advisors, the proverbial few "bad apples".
The silver lining here is that the ruling will force "ill-intentioned" advisors to think twice about not acting in the client's best interest.
Here is the problem – the rule also has the potential to:
Drive higher costs for clients
Less competitive (more costly) products
Force Advisors away from clients with smaller accounts, because the litigation risk for the advisor is too great
Making business more complicated
Increased chance for litigation between customers and advisors and their BD's
Read More: The Final DOL Ruling is Here- 3 Key Take Aways
Check this video out from the DOL, which they have posted for consumers on the DOL website…we believe it is very biased against our industry and borderline propaganda, especially around 1 min 30 sec in…but form your own opinion!