Have you ever wondered how your state stacks up against others when it comes to taxes on retirees. We found this great interactive map by kplinger.com that shows you how the states compare.
This detailed map lays out taxes on retirement income, property, purchases and tax breaks. Check out some of the stats we found below.
Related: Top 6 Tax Advantages of Life Insurance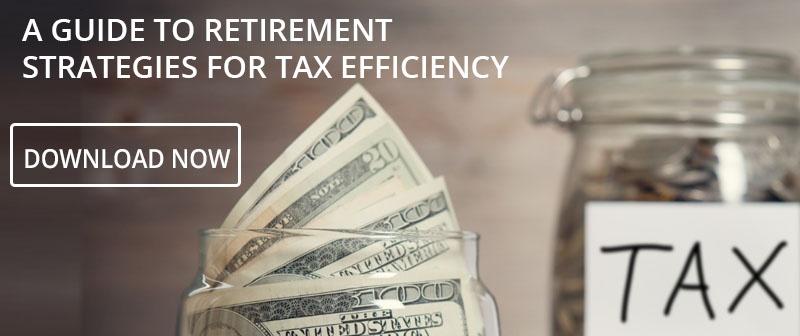 10 Most and Least Tax-Friendly States for Retirees
| | |
| --- | --- |
| Most Tax-Friendly | Least Tax-Friendly |
| Alaska | Connecticut |
| Arizona | California |
| Delaware | Minnesota |
| Florida | Montana |
| Georgia | Nebraska |
| Louisiana | New Jersey |
| Mississippi | New York |
| Nevada | Oregon |
| South Dakota | Rhode Island |
| Wyoming | Vermont |
Related: Do your clients know why Tax Day is April 18th this year?
States That Don't Tax Social Security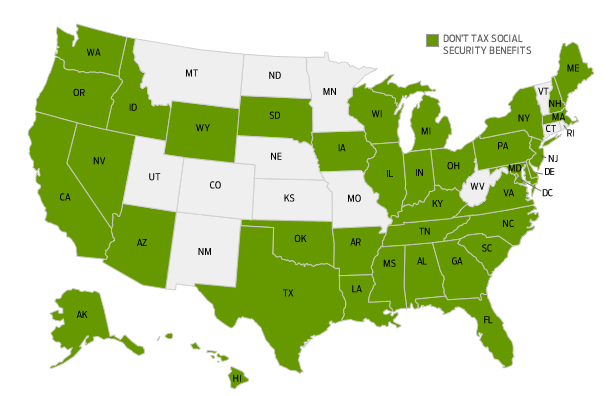 Related: 3 Major Trends Pushing Advisors to Employ Innovative Tax Strategies
States That Tax Social Security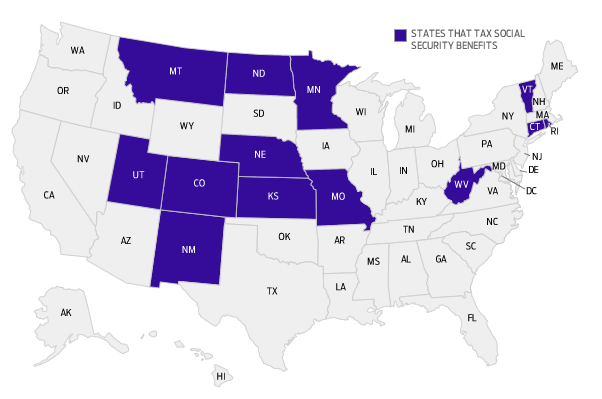 Estate & Inheritance Taxes
The map showed 18 states that impose estate and/or inheritance taxes. Of these 18 states almost all of New England are included (except for New Hampshire).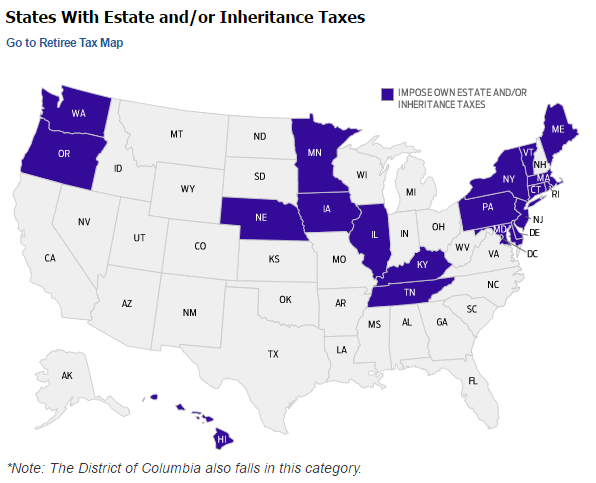 To dive deeper into these stats check out the kiplinger.com map. You can also find which state have the highest top income tax rate and which states have no income tax.