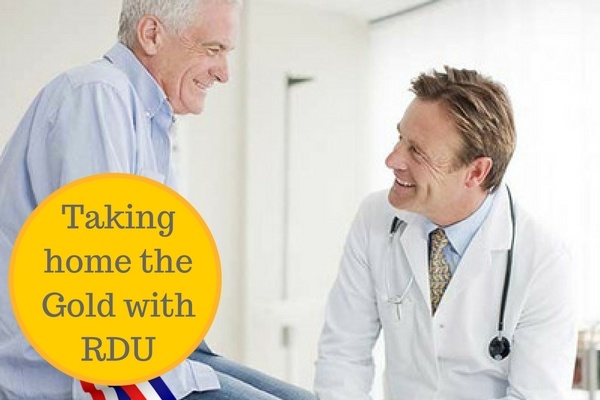 In a market where financial plans and life insurance cases are often classified by their statistical groupings rather than the nuances that are inherently present within them; where can the ultra-affluent go to find solutions to match their extra-ordinary lifestyles? They turn to advisors, like yourself, to produce the best possible results under their unique circumstances. BSMG's experts saw the need for a new approach in presenting these highly significant cases to carriers. As a result, BSMG created Risk Differentiation Underwriting (RDU). Always doing the good and right thing for your clients means having a thorough understanding of what RDU is, to whom it applies and the exceptional results that it can deliver. Risk Differentiation Underwriting deploys a strategy to recognize specific idiosyncrasies of a clinical impairment in order to favorably separate that risk from an otherwise statistical/actuarial grouping. Specifically;
RDU is designed to deliver exceptional underwriting results based upon the individual merits of a client's unique clinical profile in contrast to purely objective risk assessment based upon the "law of large numbers."


RDU manifests itself as a powerful differentiator to introduce to your client at the point-of-sale… rather than at the point of underwriting result disappointment.

Similar to a successful Olympic endeavor, an RDU strategy requires more time, more energy and more hard work. Moreover, the only true measure by which an Olympic challenge or RDU engagement can be gauged is through the results achieved... and to get there it mandates that the participant display an unrelenting tenacity with a commitment to painstaking preparation and enduring perseverance.
Successful special risk underwriting is a combination of several factors; clinical/technical knowledge, presentation skills and professional underwriting relationships to name just a few. However, it is the two "P(s)" of preparation (meticulous) and perseverance (unremitting) that form the foundational building blocks for top notch special risk underwriting performance.
From Simone Biles, to Michael Phelps to Usain Bolt... each of these highly decorated world class athletes share a common and undeniable trait: "a never give up attitude". As the viewing audience, we marvel at the power, speed and grace before us yet are reminded of the grueling hours, months and years of preparation necessary for achievement in Rio. The benefits of Risk Differentiation Underwriting also rely on these preparative components along with piercing intellectual inquiry, collaboration and a persistent work ethic. The rewards realized are a byproduct of these aforementioned qualities whether occurring on the track, the pool, the gym or within a special risk underwriting firm. Whether an Olympic athlete or special risk underwriter; absence of preparedness and perseverance borders on ignorance.
Do you have a Special Risk customer who could benefit from RDU? If so, give your client time on the medal stand with the gold medal performers at BSMG and Risk Differentiation Underwriting!
Check Out the Policy Review and RDU Presentation
Are you as excited about RDU as we are and ready to take the next step? Start by giving us a call today or download a copy of our Underwriting Assessment Form.