Last week we broke down a "Stand Alone Long Term Care Survey" to discuss the LTCi market landscape and a look into claims. Today, we will talk about the survey results for couples, home care coverage, and underwriting for LTCi.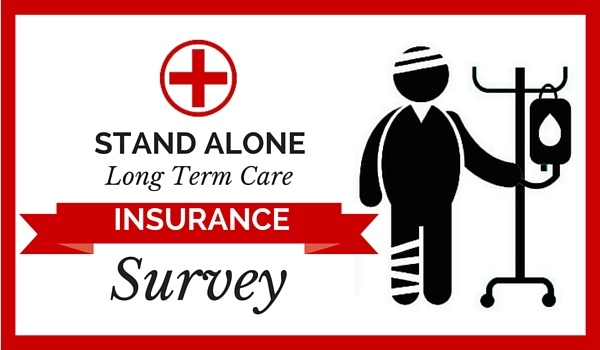 Read More: 2016 LTCi Survey Part 1
Couples
Because of the gender-based pricing mentioned in part 1 of the LTCi Survey blog series, the sales from "one-of-a-couple" LTCi plans have started to surpass sales from single people when the carrier is using gender-based pricing. Among their single non-worksite insureds, carriers who offered gender-based pricing saw between 59.7% and 65.2%. Carriers who offered unisex pricing saw 73.1% females.
Underwriting
In 2015, 58.6% of applications were placed, this is an all time low for the LTCi industry. On top of that, failed applications have also increased by more than 20% since the 2012. In 2015, decline rates reached 25% of applications and 28% of insurer's decisions. In 2015, 35.6% of applications were declined, suspended, or withdrawn.
Underwriting Tools: The use of medical records increased from 82% in 2014 to 89% in 2015, and phone interviews increased from 41% to 49%. Meanwhile parameds decreased from 30% to 20%, and medical exams decreased from 25% to 13%. These results are significantly impacted by the distribution of sales from year to year. Insurers may also under-report the use of an underwriting tool because they lack a good source for the statistic.
Underwriting Time: The average time taken from receiving the application to mailing the policy improved from 46 days in 2014 to 44 days in 2015.
Rating Classification: The percentage of cases rated in the most favorable risk classification has decreased significantly since 2012 while the second most favorable risk classification has increased in 2015. Although 2015's overall risk classification was less favorable than in past years it was better than 2014's overall risk classification. 2015 also had a higher percentage of policies issued in the most favorable rating than in both 2013 and 2014.
Read More: Long Term Care Planning Resource Round-Up
Other Findings
96.8% of comprehensive policies included home care benefits which is slightly lower than 2014. Partial cash alternative features, which allow the insured to use 30-40% of their benefit for whatever they wish, almost double from the 2014 sales of 14.2% with 26.4% in 2015.
Return of Premium (ROP) features were part of 24.8% of all policies which increased from 10.5% in 2014. Restoration of Benefits provisions were included in 11% of policies with benefit periods which also increased from 9.8% in 2014. Agents who work with only one insurer produced 46.6% of the policies in 2015, increasing from 44.4% in 2014.
Limited pay options only produced 0.8% of sales and were only sold by 3 carriers. These are becoming less attractive to consumers as LTCi is becoming more conservatively priced. A new carrier, despite the decrease in limited pay sales, is expected to come out with a new single-pay and 10-year pay option soon.
Read More: Pitch a 'No-Hitter' for Team LTCi
The LTCi industry has changed a lot in the past year. Pricing and policy changes have led to decreases in sales. However, improvements have been made to the industry such as the speed of the underwriting process, and various carriers opting to sell to clients under age 30 to expand their market and hopefully increase sales.