Did you know?
Although 6 insurers saw an increase in Long Term Care (LTC) sales in 2015, overall policy sales, in this category, decreased 22.2% for a decrease of 18.3% in premium from 2014.

"The 2016 Milliman Long Term Care Insurance Survey is the eighteenth consecutive annual review of long-term care insurance (LTCI) published by Broker World magazine. It analyzes the marketplace, reports sales distributions, and details available products."
In 2015, 102,970 stand alone LTC policies were sold by sixteen carriers. These policy sales resulted in a new annualized premium of $257,097,874. This number is predicted to increase in 2016.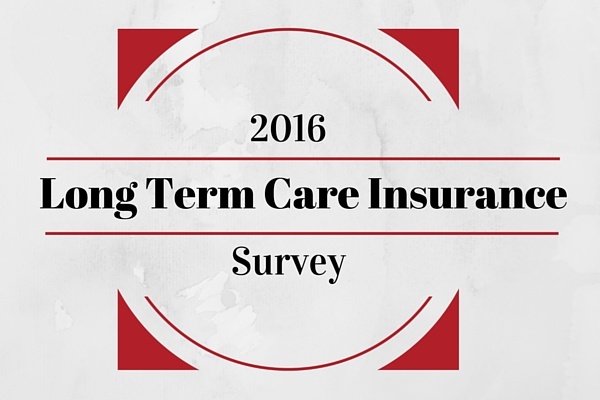 Read More: Pitch a 'No-Hitter' for Team LTCi
2016 Market Landscape
Gender-Based Pricing: In the past insurers have been hesitant to charge women more than men for their long term care coverage due to the risk of losing clients even though women typically live longer and incur more costs. In 2013 the shift towards gender-distinct pricing began with 4 insurers. In 2015, only 5 insurers still offered unisex prices for individuals. This year there is only one product available that offers unisex pricing for individuals. Another issue with gender-based pricing comes when serving business associations. Business associations often want to pay through their business to earn tax breaks but this is much more risky with gender-based pricing.


Price Stability: Policies have recently started using a more conservative pricing assumption making prices more stable. Assumptions in 2014 were based on 16 times more data than assumptions in 2000.


Sales of Alternative Products: The sale of alternative LTC products, such as Money Guard, are continuing to grow in the industry. Many people choose to go the accelerated death benefit route as it allows them to access their beneficiaries death benefit in the event they would need to pay for LTC costs. Chronic illness riders are popular for this reason as well. The September issue of Broker World will feature a survey on Linked Benefit products. Click the link below to sign up for a free subscription.




Underwriting: Underwriting has continued to evolved since the first survey conducted. For example many insurers will not take the use of medicinal marijuana into account in the underwriting process, they will only consider the underlying conditions when determining rate classification. Most insurers also won't use family history to make a classification determination unless a detrimental genetic health issue is present within the family.
Claims
Their were 12 participating carriers in this study that are estimated to have made up over 99% 2015's stand alone LTC sales. Their total claim payments rose to $4.0 billion in 2015, 8% over 2014. The LTCi industry has had a much bigger impact than indicated above because a lot of claims are paid by insureres who no longer sell LTCi. According to the NAIC's report, the LTCi industry incurred $8.7 billion in claims in 2014, bringing the industry to $98.1 billion. In 2014 there seems to have been a shift in cost from nursing home claims to assisted living facility claims. This could be due in part to the desire for home care or assisted living increasing. The average claim paid since inception for nursing facilities is $47,681, assisted living facilities is $68,879 and home care is $39,384.
Read More: Long Term Care Planning Resource Round-Up
In this overview of the 2016 LTCi Survey we looked at the market landscape and the changes in claims of the LTCi market as a whole. In part 2 we will talk about the survey results for couples, look into partnership programs, and discuss the survey results as they pertain to underwriting for LTCi. 2015 for the Long Term Care insurance industry has brought up many ideas for change such as gender based pricing, and selling to clients under 30.