Welcome to 2016! With a fresh new year ahead of us it's time to start gaining momentum and setting ourselves up for success. Everyone wants to start the year off on the right foot, and one of the ways an advisor can do that is by targeting a new generation of clients.
Today's workforce is currently a combination of Millennials, Generation X'ers and Baby Boomers. As the Boomers reach retirement age and the Millennials start flooding in, it may feel like your being pulled in far too many directions. Selling to Millennials isn't nearly as difficult as it seems. Just follow these great tips and you'll be well on your way to building a bigger book of business.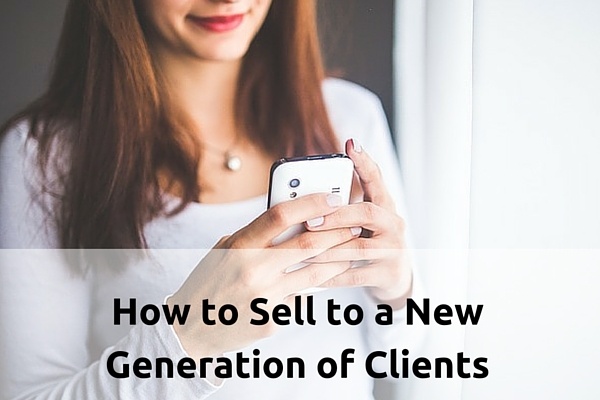 Related Content:
Sell Life Insurance Across the Ages: Generational Tactics That Work
Get Social - As cliche as it may sound, introducing social media to your business is a great way to grow your millennial prospect base. This is a generation that grew synchronously with the internet. Set up a LinkedIn page and start joining groups, get a Twitter handle and start tweeting out to the masses. These are all things that, as scary as they may seem, will drive

Millennials

towards your business. And hey, if you don't have Twitter how will you ever know if they're tweeting about you?
Tailor It - Millennials were raised in the age of customization where things were created specifically for them and tailored to their needs. Therefore, customize their packages to make sure that the benefits or riders you are offering to them fit with their lifestyle.
Give Them Control - This is the "on-demand" generation. For their adult lives, they have had the world at their fingertips. Question? Google it! This doesn't mean that you need to get them quotes faster or always be available, just keep them in the loop. Letting them know how things are progressing will help them to feel in control of this major life decision/purchase.
Don't Market To Them - Not what you expected to hear?

Millennials

differ from other generations when it comes to selling. Having grown up with total access to information and the ease of shopping online, they haven't experienced dealing with many "sales people" face-to-face. They won't want to give you information in order for you to run a quote so just tell them what your agenda is right away. They won't need as much time to mull it over as some of your older clients. If they trust you, you're in.
Read More: Generation Matters: Connect With Clients and Generate Sales