Applying generational marketing tactics can help you connect with more consumers in today's diverse marketplace. Consider the tips below for connecting with the four distinct generations.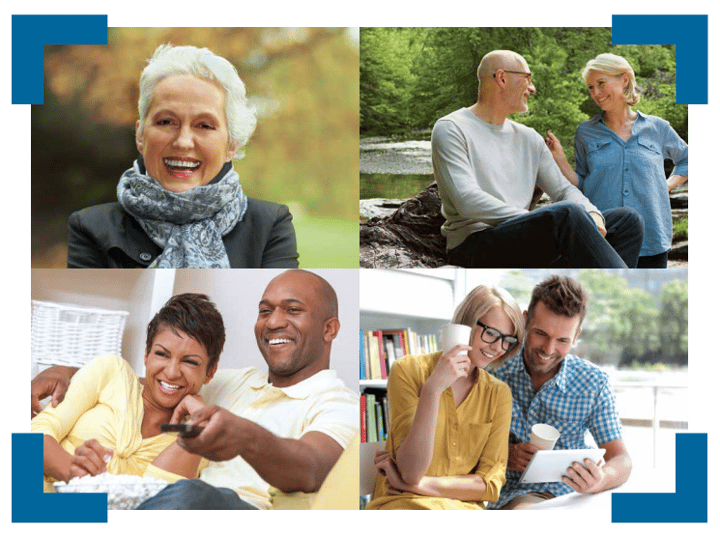 Millennials, ages 18-34, may be the most likely generation to tell their peers about their purchases, investments, favorite companies and brands. When they do, whether it's good or bad, they're usually talking to about 500 peers simultaneously. Therefore:
Be yourself. – Don't act young and hip with Millennials, unless you are young and hip. Be natural and straightforward, while communicating that you understand them and can help them get what they want.
Give it away. – Millennials tend to love free stuff. Give them something free, or close to free, if possible. Enable them to try your service without financial obligation. (Do keep your broker/dealer's policies in mind.)
Go high tech. – Make sure your website is up to date, well designed, and informative. Set up a Facebook page, a LinkedIn profile, and a Twitter feed for your business. Offer free wireless access in your office. (Check with your firm regarding any restrictions associated with social media.)
Related: 4 Ways to Combat Millennial Misconceptions About The Cost of Term Life
Gen Xers, currently in their 30s and 40s, are beginning to assume leadership roles. Engaging them may require more restraint than you might expect. The more "hands-off" you are, the more these prospects will feel like they're in control. Thus:
Provide full disclosure. – Explain all available options, products and services. Gen Xers want to gather information.
Prove it. – If you claim to be an authority, prove it – but with recent accomplishments, not a lengthy résumé. Consider saying: "Let me explain how I've been able to help my clients."
Consider offering short- and long-term solutions – Gen Xers may tend to want short-term solutions and achievable goals. Provide customized solutions that help address clients' specific financial goals. Explain how your product/service can help improve their lives now and
Baby boomers are the wealthiest generation in American history. Older boomers are nearing retirement and younger ones are beginning to confront the challenges of aging. Getting baby boomers to listen and "lean forward" may be easier than with other generations. But:
Show optimism. – Boomers may be largely upbeat and prefer optimistic people. Get your smiles tuned up for your Boomer meetings.
Feature brand names. – Boomers may be loyal to brand names they know.
Be direct. – Boomers may be comfortable with traditional marketing approaches.
Related: Bridging the Generational Gap Part II: The Baby Boom (1946-1964)
The matures are actually a combination of two generations, both born before 1946. They either fought in World War II or were children during the war. In retirement, they hold to values they learned in the hardest of times. Do:
Play by the rules. – Chances are your mature clients have some built-in rules on how they prefer to do business. Ask questions like "What do I need to know to work with you?" and "Are there any steps you would like me to follow?"
Emphasize quality. – Ask prospects how they define quality, then identify how your product or service meets that. Matures may not require something customized or unique. They tend to like tried and true.
Don't mention age. – Never mention that a product is good for the mature consumer's age group. Many people see themselves as 10-15 years younger than they are.

For more tips on interacting effectively with each of the four generations, click here: aig.com/generationmatters
Guest Blog by Mark Peterson
Senior Vice President, Brokerage Distribution for AIG's life business