Six in ten financial advisors recognize that they cannot meet their clients' retirement goals without compiling a retirement income plan. With pensions becoming a thing of the past, annuities and life insurance policies play an increasingly important role in protecting the financial future of families and businesses. People are looking to their financial advisor for expertise in this arena.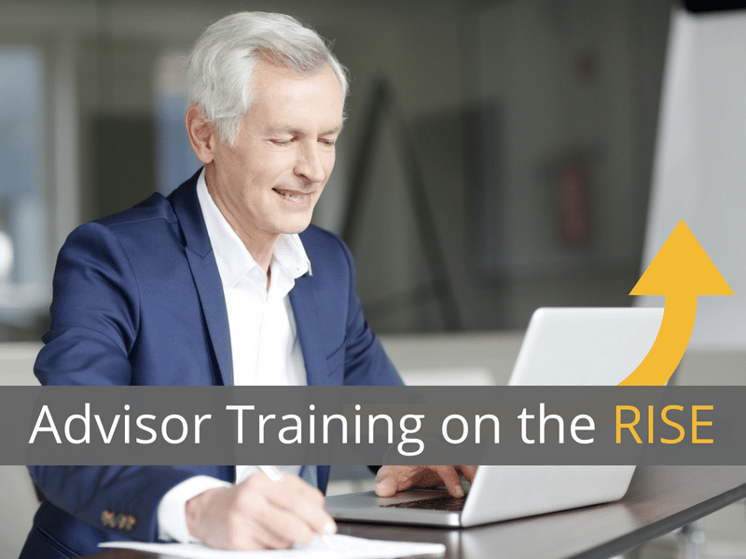 In fact, nearly two-thirds of advisors agree that by not providing retirement income planning options their practice could be threatened, because clients would switch to firms or advisors specializing in that service, reports InsuranceNewsNet Magazine. The numbers don't lie, to stay competitive in this industry and look out for your clients' financial future you must take into account their retirement income needs.
Learn More: Is retirement planning the biggest part of your job?
With so many changes in the products available it can often seem daunting to find the right options that best fit your clients goals and circumstance. However hard the struggle is, it is still an advisors duty to do so. Similar to other professionals, continuing education is imperative to fully understand these products. Where is the best place to find out what is happening in the industry? On the internet! Yes, print newspapers and hard copies of industry magazines still circulate, however, the web offers unlimited opportunities for continued education programs. WebCE is an example of this! BSMG partnered with WebCE, a leading nationwide provider of self-study insurance continuing education for insurance professionals, to provide state-approved self-study CE courses to be completed online. Learn more about these training programs on our website.
Need another reason to get online? Advisors who are tech-savvy have an increased opportunity to interact and communicate with prospects and clients. How are you sharing information with your clients? Steven A. Morelli, editor-in-chief of InsuranceNewsNet Magazine says to make the process work, an advisor needs a presentation system, a calendar integrated system and a customer relationship manager (CRM) in order to operate and properly perform analysis on a portfolio. He indicates the importance of training agents to be better financial advisors rather than better salespeople.
Want More: New Retirement Planning eBook for Advisors
LIMRA Secure Retirement Institute study has found an increase in the demand for continued education programs and training. With the recent DOL Fiduciary ruling, advisors are becoming more aware of the importance of industry trends and products. In particular there has been mention to:
Social Security Claiming Strategies - Fifty percent of advisors want to know more. Download our Social Security Planning Guide to learn about this topic.


Health Care Planning - Four in ten advisors reported wanting more information on this topic. Use our Guide to Successful Conversations About Long Term Care Insurance (LTCi) to learn how to identify potential clients, start the LTC conversation, overcome objections and close more LTC sales.


Regulatory Training - Forty percent of advisors said they seek training on regulations pertaining to the

Department of Labors

recent fiduciary ruling. Jeff Bush, a dynamic author and integral part of The Washington Update, translates difficult tax and fiscal information on the DOL Ruling. Watch the DOL Ruling Webinar to learn more on this topic.
Speaking with your clients about their retirement needs will build trust in your relationship. This means having knowledge of the various annuities and life insurance products currently available. Hone in on your craft with continued education and by using the online tools that are at your disposal. Still on the fence? Six in ten advisors link retirement income planning with improved client loyalty and confidence. With better relationships comes more business and a stronger possibility of client referrals.
BSMG's Learning Center offers a wide range of further education opportunities to grow your business and improve consumer value. Contact us to learn more at 800-343-7772.
Learn More: The DOL's Strong Stance on Conflict of Interest