It's time to rethink your approach when talking to your clients about their retirement.
Simply asking your clients if they have a sufficient amount saved for retirement is not enough. As their financial advisor, you need to dig deeper and ask the tough questions. You need to know if your clients are financially prepared for retirement. Tell your clients to ask themselves, "do I have enough money to support myself for the rest of my life?".
Approach the conversation to better help your clients realize what their expectations are for their retirement, what their spending patterns will look like and how market longevity and spending will affect their savings. Close to 60% of retirees don't budget for leisure activities when planning for retirement! Asking the right questions not only starts the conversation, but engages a productive exchange that could greatly impact the retirement planning process and your clients' future.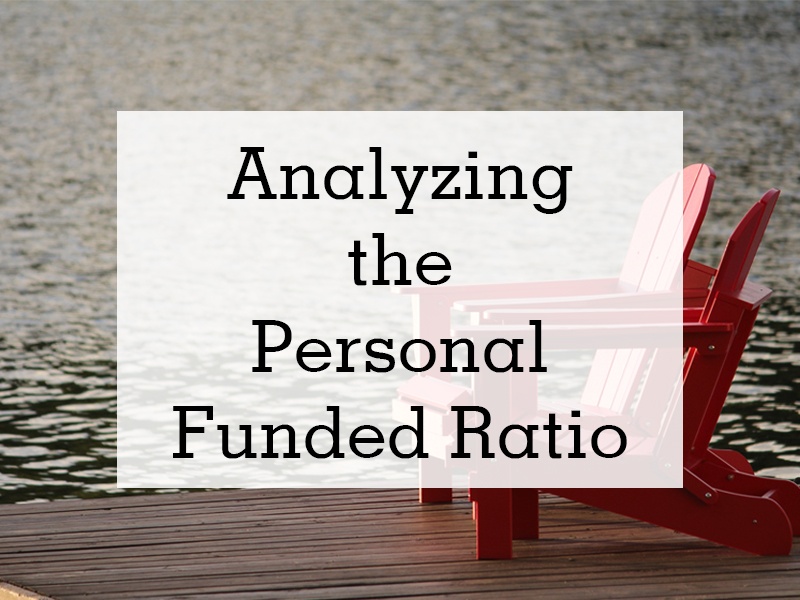 How do you calculate your clients' financial retirement needs?
There's a technique, derived by benefit pension plans, called the personal funded ratio (PFR) that is becoming increasingly popular in the financial services industry. Use this quantification calculation to measure your clients' financial retirement needs. It is a very useful tool to have in your sales kit. The PFR also provides the client with a greater understanding on why planning is in their best interest. With varying spending patterns, fluctuating portfolio returns and increasing longevity to consider, working this formula with your clients will help them to understand the bigger picture.
Close to 50% of retired households spend more money, not less, in retirement.
Let's begin by looking at some of the variables impacting retirement planning. Increasing longevity is a huge challenge in financial planning. People are living longer and are employed beyond the age of 65. With that, the population's retirement expectations and lifestyles vary considerably. This is where the PFR comes into play: start with the current value of a client's future income and their investment assets, then divide that by the present value of expected essential and lifestyle spending. Financial Advisor Magazine's article, Rethinking Retirement Liability, recommends looking at current investments as "resources" and at essential spending as "claims".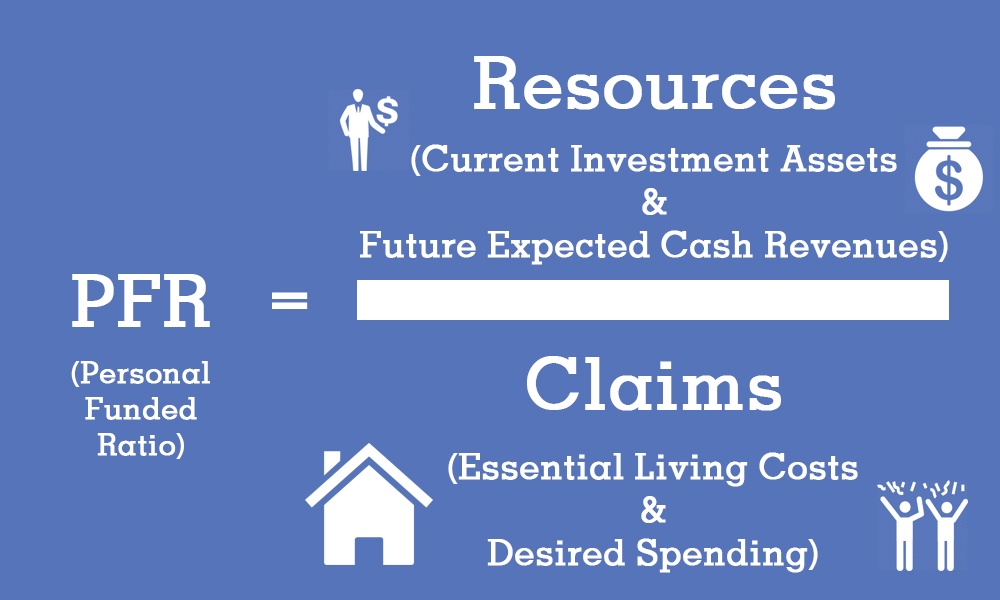 Resources are comprised of both current investment assets and future expected cash revenues, such as Social Security. While Social Security is not exactly an asset, there is a capital gain from it for cash flow purposes.
Claims, on the other hand, consist of the client's essential living costs. Claims also include desired spending; do they plan on distributing funds towards a family legacy, a charity or spending elsewhere?
The terms "resources" and "claims" enable us to embrace more of what is material to clients' financial lives, including what matters most to them. Use the image above as a visual guide to establishing a PFR, as it illustrates how resources and claims will directly affect your client's retirement funds. From this information, you'll be able to make better product recommendations and your client will understand the importance of the product.
We want to hear from you!
How do you initiate the retirement conversation with your clients?