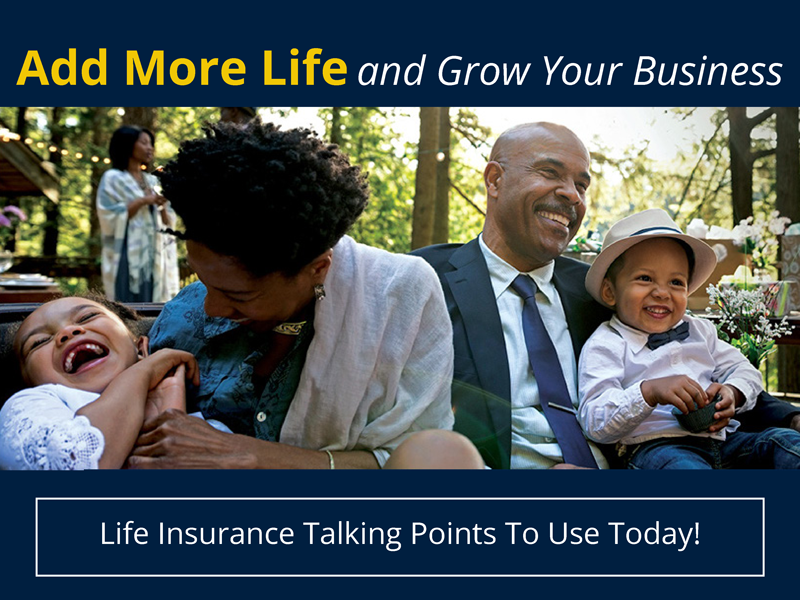 Now is the time to add more life insurance into your book of business! Start using these talking points on retirement savings to bring life back into your client conversations and their investment portfolio.
Yes, we all want to live to be 100. If you are an avid reader of our blog you know the importance of securing sufficient retirement funds for your clients. Life expectancy rates are growing with all the advancements in the medical field and in turn health care expenses increase. That means clients are going through their income faster. The need for more supplemental retirement income is here and now is the time to protect your client's future. A life insurance policy can be the solution to accumulating supplemental income without the consequence of large taxes.
Get More: Use This Strategy to Close More Life Insurance Sales
How can you address the #1 concern of your clients: outliving their retirement savings? Life insurance can combat the following:
Taxes
Low Interest Rates
Market Volatility
Health Care Expenses
Narrow the list down to two key factors: outliving retirement savings and tax advantages. Optimize the conversation with clients using these talking points.
When do you plan to retire and have you thought about what the taxes will be at that time?
Did you know you can protect your income from taxes that you generate from retirement?
Are you passing along income or an estate to your children (heirs)?
Did you know that life insurance can also protect those assets from being taxed?
Do you have a plan for unexpected expenses?
Don't forget to utilize sales resources like BSMG's Retirement Calculators!
These questions will help start the conversation of how life insurance can help provide tax advantages and supplemental retirement income. Planning with life insurance can equate to lower taxes during retirement. Your client will likely mention Social Security - make sure they are aware of the tax implications with that income. Depending on if they have higher income, they may be taxed up to 85%! Unlike other retirement and savings assets, cash value life insurance does not generate a tax bill. This is also a benefit for income and/or estates passed on to heirs at death.
Focusing on question number five is important. All too often clients will focus on their core expenses. But what about those unexpected expenses with their health, home or children? What happens when they need a medical procedure or their grandchild needs college support? Cash value is an advantage to highlight to clients for alternative income.
Use these talking points to sell more life insurance in 2017!
Want More: Mind the Gap: Life Insurance to Last Beyond 100
TELL US! Are you amping up life insurance sales?