BSMG continues to focus on strengthening the communities in which we do business. This year the National Association of Independent Life Brokerage Agencies (NAILBA) Charitable Foundation presented us with a check for $10,000 to be given to local RI charity, Amos House.
The NAILBA Charitable Foundation is dedicated to providing funds to small, well-run charities, in the local neighborhoods of their members, that may not otherwise have access to additional funding. Their mission is to encourage volunteerism among NAILBA members and provide grant funds to worthy charitable organizations that serve to enhance the quality of life for those less fortunate, with a special emphasis on children. To learn more about the work of the Foundation, and the impact it has had on NAILBA members and their communities, click here.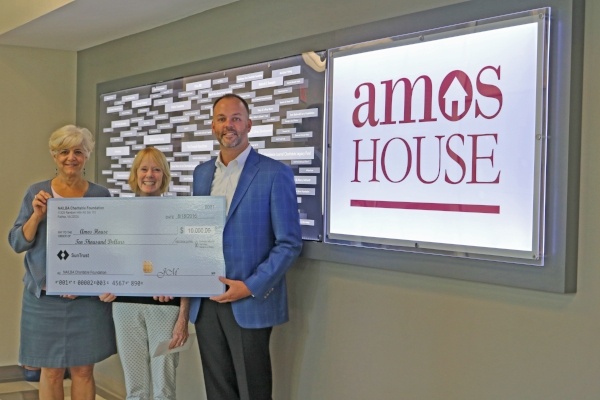 Read More: BSMG Packages 32,000 Meals for Local RI Charity
This year the NAILBA Charitable Foundation chose Amos House as a recipient of one of these generous donations. Amos House is a nonprofit social services agency aimed at providing hospitality and services to the homeless and poor in Rhode Island. With over 37 years of dedicated service they are making a huge difference in thousands of lives each year.
We have been a strong supporter of Amos House for many years. They have regularly been one of two charities supported at our Annual Brokers' Service Marketing Group Charity Invitational Golf Tournament, which has raised over $690K for local charities throughout the last 15 years. More recently, they were the recipients of 32,000 meals that were packaged by BSMG staff, family and friends as well as Amos House volunteers and employees in participation with the Outreach Program.
Our vision is to protect the future of families and businesses, not only through the sale of protection products, but through working with local transformative charities such as Amos House.
Read More:
BSMG's 15th Annual Charity Invitational