Update!
The Federal Reserve's FOMC decided to not raise rates on Septhember 17th 2015:
In its statement, the FOMC confirmed it "Is monitoring developments abroad."
"Recent global economic and financial developments may restrain economic activity somewhat and are likely to put further downward pressure on inflation in the near term"
What Will the Fed Do Tomorrow?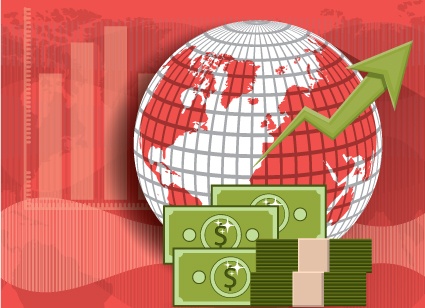 It's been 9 years since the Fed last raised rates. Yet, no matter what Janet Yellin and the FOMC decide to do with short-term rates tomorrow, you can rest assured that market volatility will continue. Why? Because the market will likely be "surprised either way" says Kate Warne, an investment strategist at Edward Jones.
If the Fed raises rates, expect the markets to react accordingly, with money moving towards the relativity more attractive fixed rates. If the Fed does not raise rates, expect the reaction to be that economic and market conditions were simply not favorable enough to test. The uncertainty is clear - 46% percent of economist in a WSJ survey said the Fed will raise rates on Thursday - down from 82% in mid-August.

Interest rates have been at extraordinarily low levels for almost 15 years. In addition, since the crash in 2008 Market volatility has been higher, peaking this August, as Equity markets shed 6% of their value in one month. This combination has driven down risk tolerance for the average retiree or near-retiree seeking retirement planning advice. Now more than ever, advisors and clients are searching for ways to mitigate market downside risk and capture some upside potential above and beyond what fixed rates can offer.
Fixed Index Annuities represent a new asset class that advisors are using at unprecedented levels - sales have been breaking all previous records in 2015 - but not all products are created equal. BSMG's expert annuity team can help you understand how to avoid products that are not client centric and choose the optimal product for them, every time.
Want to learn how Fixed Index Annuities can help you better manage market volatility for clients? Contact us to learn more about a powerful new asset class for managing market risk. Call 800.434.7772 or send us an email at info@bsmg.net with your questions.