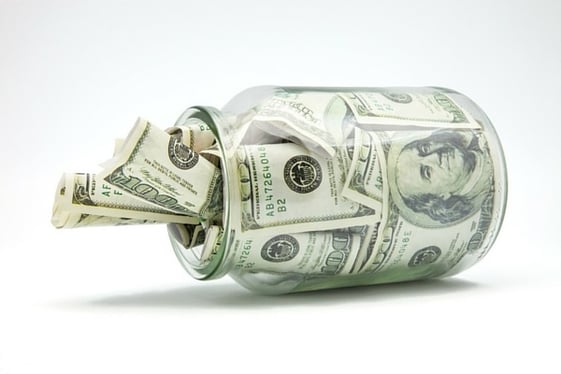 Long-term care planning is not just a decision about whether to purchase long-term care insurance. Long-term care planning is really a discussion between families, and between the family and their financial advisor, about how the client will fund this expense, what their expectations may be if they find themselves in need of long-term care, how the care will be provided and by whom.
The following are the many funding options, their advantages and their shortcomings, that are available to your clients:
Family and Friends
Your clients may have relatives or companions who are willing to take on the responsibility of caregiver. Whether they provide assistance with transportation, meals and expenses, or take them into their homes and care for them on a full-time basis, caregiving can be an overwhelming experience. It could become an emotional and financial burden for their loved ones.
Personal Savings
This includes CDs, mutual funds, individual stocks and bonds. Gives clients the ability to choose the long-term care services they prefer. To avoid spending down their personal savings, clients will need to accurately estimate future costs of long-term care and set aside enough money to cover those costs for several years. Clients must take into consideration the tax consequences of a large drawdown in one year. It could potentially impact their tax bracket and deductions.

Retirement Income
Distributions from client's 401(k), 403(b) or pension plan could cover long-term care costs. The client won't have to spend down other assets in their portfolio, but should consider the impact to future retirement income should they recover after years of receiving long-term care. Retirement income may not be sufficient to cover long-term care costs, especially if a married couple is living on one income and one spouse requires long-term care.
Download Your Copy: Winning the Argument Against Self-Insuring LTC
Long-Term Care Insurance
These policies provide specific medical expense coverage related to long-term care. While clients may not have to spend down other assets with this insurance, they'll have ongoing premiums that vary depending on benefits and benefit periods. Also, if clients never need care, the premiums may be lost.
Hybrid Products
Hybrids combine life insurance and long-term care benefits. If your clients need care, the death benefit is accelerated to provide tax-advantaged long-term care benefits. Unlike traditional long-term care insurance, hybrid policies provide benefits even if your client never needs care, which may include a return of premium and a death benefit. Other common hybrid features are inflation protection options and a variety of covered expenses from assisted living to nursing home care.
Hybrid Product Example:
Lincoln MoneyGuard: This universal life insurance with optional LTC benefit riders gives clients the flexibility to fit their financial plan. It provides benefits — even if your client never needs care — and other advantages:
More for your client's long-term care dollars
Tax-advantaged LTC benefits1
An income tax-free death benefit
A choice of payment options, flexible premium options from 1 to 10 years
Premiums that never increase2
A Base Return of Premium option that allows for increased benefit
Couples Discount — only one spouse needs to apply to receive
Speak with a BSMG's LTC Expert Joe Savastano to discuss your clients needs for long term care. Joe can be contacted directly at 401-709-6223 (x123).
Long-term care reimbursements are generally income tax-free under IRC Section 104(a)(3).

Assuming that all payments are paid as planned.