Welcome to the first installment of Brokers' Service Marketing Group's "Letter to a Broker" series. We asked our sales team to craft insightful blogs based on topics they cover every day. Our first letter looks at helpful life insurance sales tips like "ancient" health history, field underwriting, the importance of existing policy information and more! Without further ado, let's talk.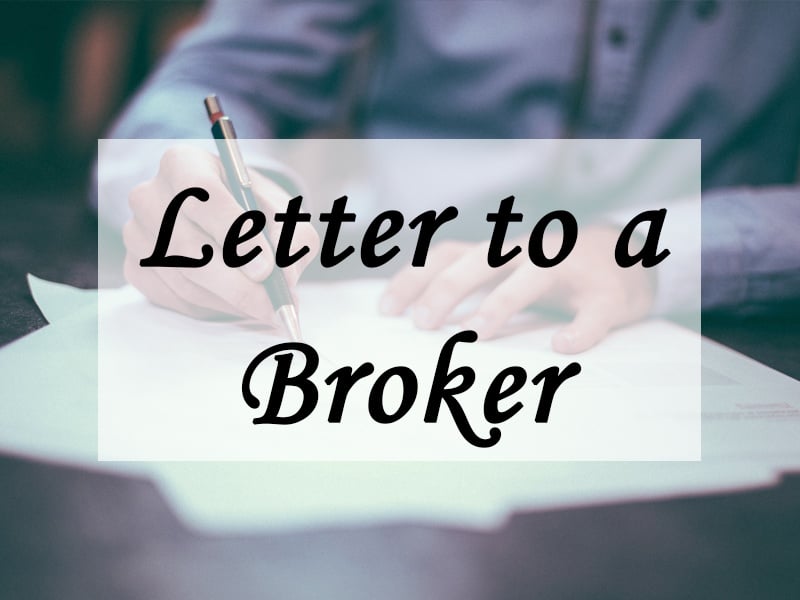 Dear Broker,
I have a few things in mind that I'm hoping you find useful. Whether you want to call them tips or pieces of advice, I think they're bound to help increase the quality of your business.
"Ancient" health history is an important piece of information when your client's application is being underwritten. Consider this, if your client had a "blip" 10 years ago related to a heart condition, that's important for us to know. Family history impairments related to parents and siblings also play a vital role in the underwriting process.
To stay on the topic of underwriting, field underwriting by the agent helps us do a much better job of assessing a given case. It's simple things like this that can make a huge difference down the line. Here's the thing, not all carrier underwriting departments are created equal. What I mean by this is, different carriers have different guidelines on specific health situations. It's important to know as much as possible so we're able to find the best solution for your client.
Read More: I'd Sell More Life Insurance If...
Premium tolerance can dictate carrier and product options. It is important to choose the most appropriate carrier for the case, because as we know, not all carriers' products are priced equally. Also, not all carriers underwrite cases the same and it is very important to position the case with the correct carrier from the beginning. This will create a better result for all involved with admitted information - full disclosure.
Between tax implications, ownership structure, and flexibility options: existing policy information is extremely important.
Did you find this information helpful? Do you have questions or topics that you would like to have our sales team cover? LET US KNOW! We would love to hear from you!
Read More: Use This Strategy to Close More Life Insurance Sales