Welcome back to the newest installment of Brokers' Service Marketing Group's "Letter to a Broker" series. In this collection of blogs, we ask our sales team to create insightful pieces based on topics they cover every day. Our second letter takes an in-depth look at one of the industry's finest products: fixed index annuities.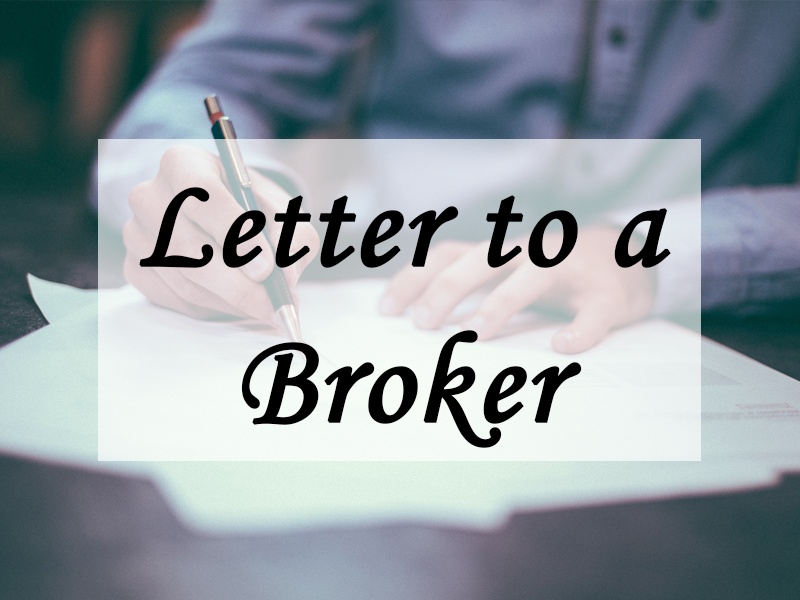 Dear Broker,
Today I'd like to review one the most competitive products in the industry. Often overlooked and underused, this is something that will help improve your business. Most clients nearing retirement are looking to mitigate the risk of market loss. A fixed index annuity, which offers the opportunity to earn an interest credit and downside protection, may be the best safe-money strategy for your clients. Here's a list of pros that further explain the benefits of choosing a fixed index annuity.
Principal is protected from market downswings

There's no product fee (assumes no income rider)

It has potential for greater interest than a fixed annuity: based on earnings, if any, of the S&P 500 capped at 5.15% (cap subject to annual renewal)
There's a 1% Guaranteed Minimum Account Value (GMAV): additional peace of mind that client's premium will earn a contractually guaranteed minimum rate
For clients currently in certificate of deposit, money market or savings accounts, a fixed index annuity (with the opportunity to earn an interest credit) may be an excellent alternative
Read More: I'd Sell More Annuities If...
Help clients protect what they've earned. Start the fixed index annuity conversation today!
Below: A piece that can help clients understand the exciting benefits of fixed index annuities.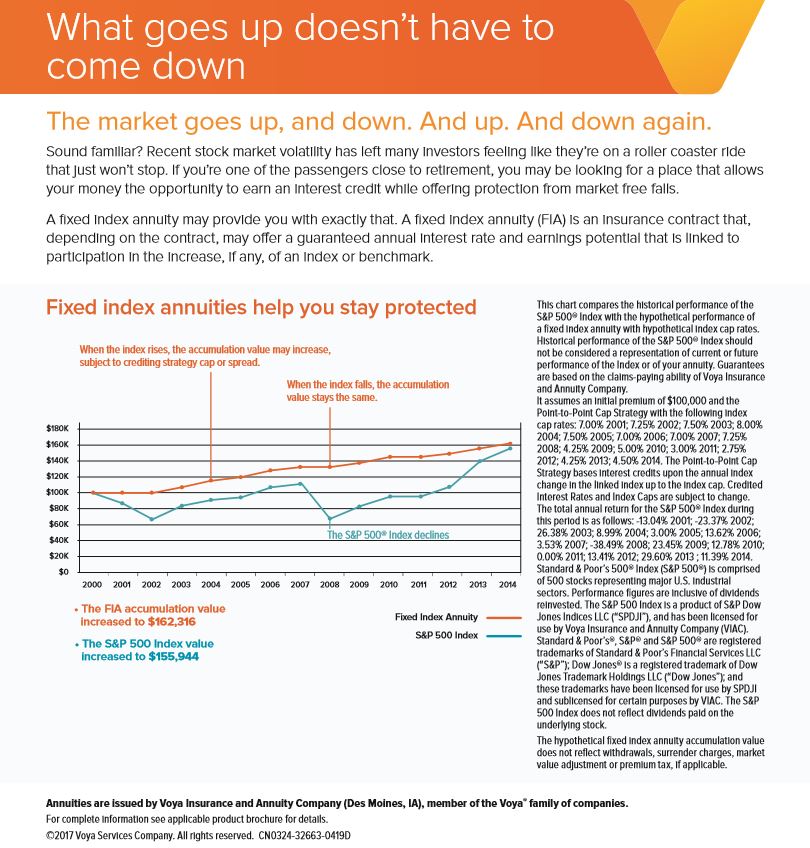 Did you find this information helpful? Do you have questions or topics that you would like to have our sales team cover? LET US KNOW! We would love to hear from you!
Read More: Why You Should be Selling Fixed Indexed Annuities