Do the major changes happening in and around the financial services industry have you worried?
New compliance standards, technology and consumer behavior is changing the way business gets done today. Are you prepared to adapt your business model to meet the new standard? In this blog, we break down the top 3 changes facing the financial services industry and what you can do to have your business survive.
3 Major Changes Headed Our Way:
New Compliance Standards
Company Culture
Technology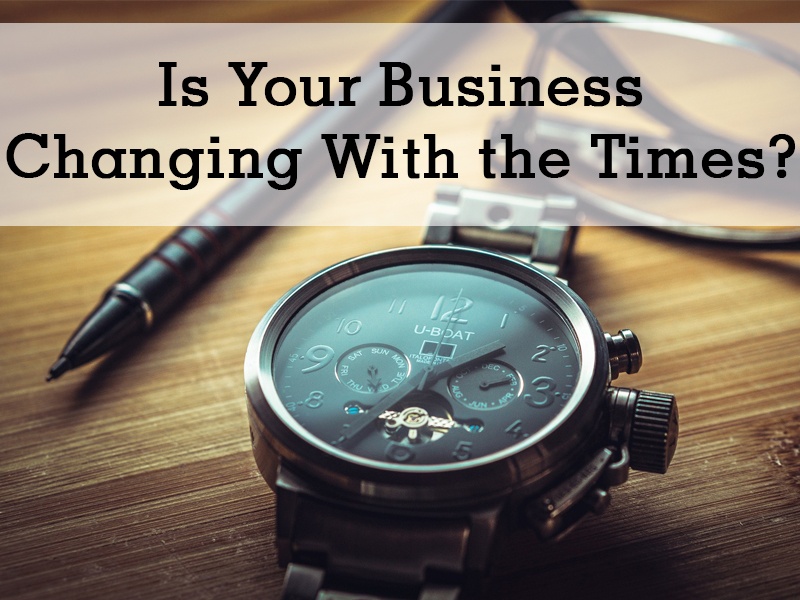 New Regulatory Standards
Survival of the fittest tells us that those who evolve are the most successful. How will you adjust your business to meet new compliance standards and stand out from the competition? Take the time to evaluate your firm, identify your strengths and use them to set yourself and your business apart. Concentrate on a unique approach with your clients.
Recruiting financial advisors to join your team will help to cover those leaving for retirement. Train your employees by exposing them to your business practices. Include colleagues in client meetings and your daily activities to build a more universal and consistent process. Creating a team approach will provide clients with added peace of mind that their financial investments are being taken care of.
Get More: 3 Steps to Business Succession Planning for You & Your Clients
Implementing a transition strategy provides a solution to new regulations by the Securities and Exchange Commission (SEC), requiring RIA firms to have a written plan for succession. InvestmentNews writes that some state regulators are requiring continuity plans that show how the firm will protect its books and records, establish an alternative means of communicating with clients, relocate the office, reassign key personnel and generally minimize disruption to the business.
Learn More: [Video Blog] DOL Ruling Jeff Bush
Company Culture
Consumer behavior is changing and with so many options available, people are being more selective. Clients are working with and buying from companies that have a stronger culture and more convenient process.
It's often said that sustainability is better in numbers. But, perhaps you're not looking to expand your team or office. By aligning your firm and working with a BGA, you can tap into resources that might otherwise not be available. Utilizing larger agency tools, technologies and marketing departments can make your job easier and provide a more streamline experience for your clients. BSMG's website offers Tools and an Idea Hub with resources to help your business grow.

You use technology in your daily life for efficiency and accessibility, so why not optimize it in your business? Traditional paper applications are being replaced by online platforms that allow brokers to submit electronic applications in minutes and choose products that offer exam-free underwriting. Vive is an example of a life insurance technology that allows you to quote, compare, select, and submit an order in as little as ten minutes.
Advisors are utilizing eSignature technology with clients and colleagues for convenience purposes. Paperwork and contracts can now be signed from anywhere, including your smart phone. Saving you time to concentrate on sales.
One of the first places clients go to get more information is the internet and Google. Build company awareness with a professional website and become actively involved in social media industry specific groups. This allows prospects to find you online and builds credibility.
The time to embrace new compliance, technology and consumer behavior is now.
Learn More: Grow Your Network to Grow Your Business - LinkedIn For Financial Advisors
We want to hear from you!
What are you doing to change with the times?