As a financial advisor, you should speak with your clients on a regular basis about making savvy investment decisions to maximize their wealth and savings. Some clients may find the topic of life insurance difficult and perhaps even morbid, but the conversation is an important one. Try approaching the conversation by speaking to the tax advantages that life insurance can offer.
Use the Essential Tax Advantages of Life Insurance to get talking points for your next meeting!
Learn More: Top 6 Tax Advantages of Life Insurance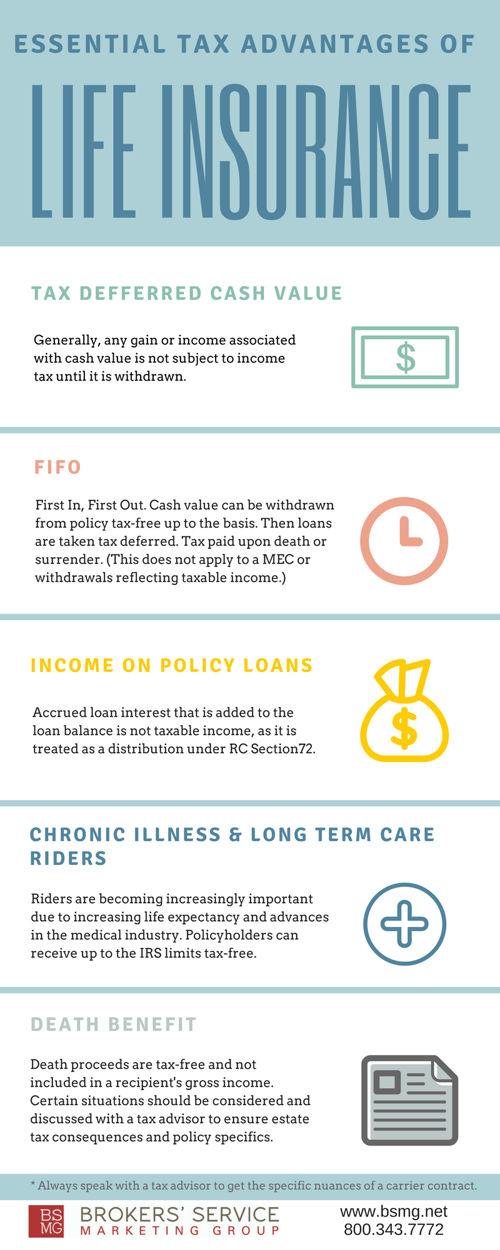 Do you have questions regarding a case? Contact BSMG to speak with a Life Advisor at 800-343-7772.
Get: Personalized Seminar Presentation Materials on the Tax Advantages of Life Insurance
We Want to Hear From You! Tell us about a client conversation you've had using tax advantages on life insurance.