Clients need flexibility for changing financial circumstances. Offering them life insurance with a money back guarantee is a sure fire way to get them on board.

This is an especially appealing option to Generation X clients. Gen Xers are 36-50 years old and lost on average 60% of their net worth in the financial crisis. Offer them a life insurance solution with money back guarantees in the form of Return of Premium options.
Find out if your clients financial plans are strong enough.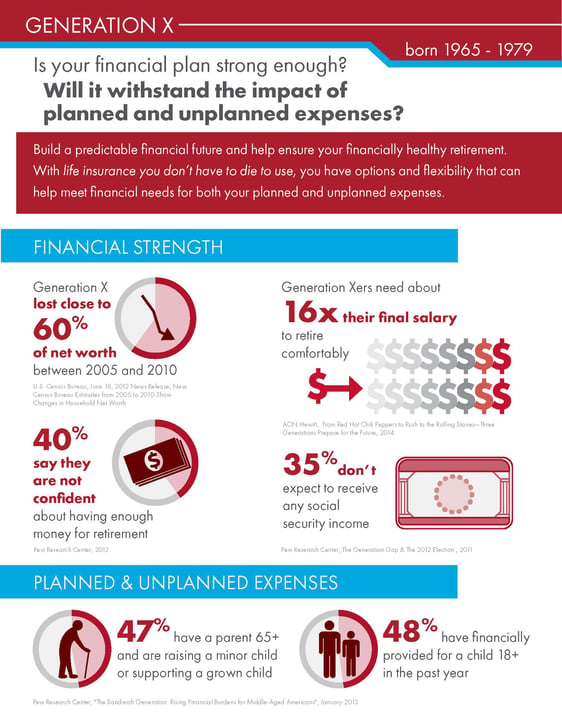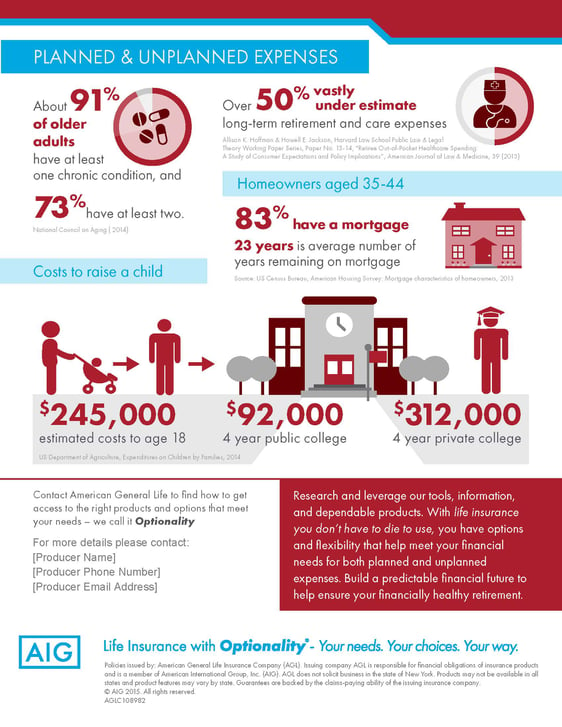 Print this infographic and fill it out with your contact information to share with your clients!