Are your current clients' in force policies performing as intended? Do your clients have the right amount of coverage or are there gaps?
There are strategies you can start using today to sell more life insurance, annuities and long term care to existing clients. Connect with your clients on their in force policies to determine if they are still meeting the intended goal.
Is your next sale hiding in your existing book of business? Use these 6 life insurance prospecting steps to untap opportunities.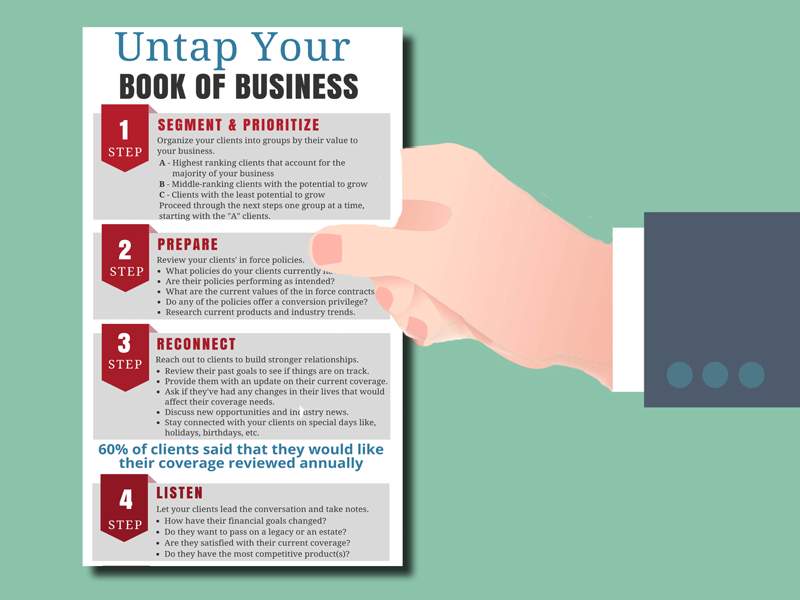 Download and use our infographic to:
Identify who your clients are and segment them into groups.

Research industry products and your clients' current financial positions.

Match and target opportunities to clients.

Unlock the gold mine through relationship building.



Tapping into your book can be a great way to build your business. You will never know unless you ask.


We Want to Hear From You!
How often do you connect with your clients?