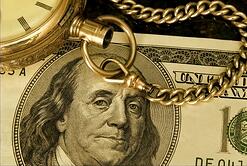 Do you have wealthy clients who want to protect their estate while preserving their lifetime gifting flexibility until they see how the 2016 elections impact tax law?
If so, they are smart and they are in luck.
Our in-house advanced planning attorney Russell Towers, JD, CLU, ChFC has published an article in the January 2015 edition of Insurancenewsnet Magazine entitled "Private Loan Strategy Protects Estates Now Without Gifting".
In this piece, Russ outlines a powerful short-term private loan plan that would allow your client to loan, not gift, $5.43 million (the 2015 federal gift tax exemption) to their ILIT at the current short-term AFR rate (.40%), which would then purchase a three-pay no-lapse SUL policy.
The strategy would allow them to reap some major financial benefits, including creating another $3.7 for their heirs, a pretax equivalent IRR of 8.5%, and preserving their lifetime gift exemption until the political and tax picture becomes more clear.
Click here to read the full article, an in-depth summary of how this "private loan" strategy can create value for your best clients today and make you look like a genius in the process.
Hungry for more ILIT and advanced planning information? Sign up for BSMG.net to access a world of knowledge and tools, all at your fingertips 24/7.