Happy St. Patrick's Day!
In the spirit of St. Patrick's Day, a holiday known for more than excessive consumption of corned beef… we thought this to be an appropriate day to discuss alcohol related underwriting issues.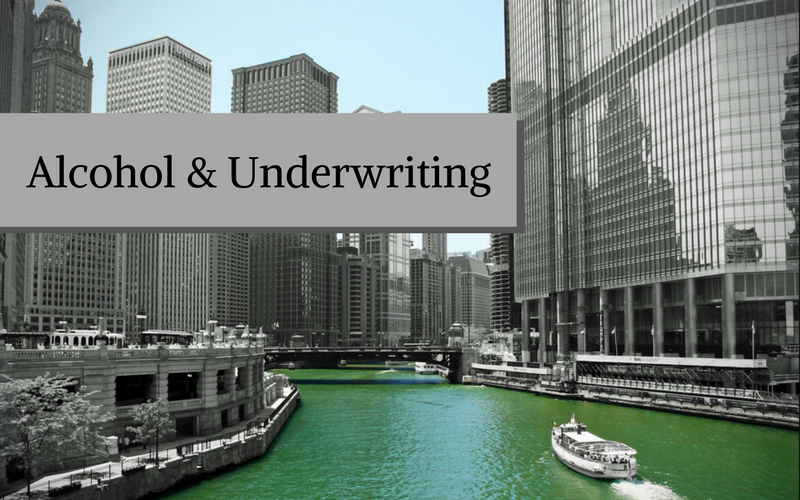 The Attending Physicians Statement (APS) reads "excessive use of alcohol" …but what does "excessive" really mean?
Is the physician commentary accurate?
Are there any motor vehicle record criticisms?
Are there any liver function abnormalities on sample lab work?
Are there any other lifestyle circumstances?
A highly functional client in good health who consumes 2-3 glasses of wine per day should not necessarily be deemed an excessive alcohol user.
When you deploy Risk Differentiation Underwriting, for so called impaired risk, the RDU team "goes beyond the APS" to determine a more amplified picture of the insured and their use of alcohol. We often encounter high end clients who indulge in a daily pre-dinner cocktail and/or an exceptional bottled wine during dinner and are able to obtain standard or better offers.
Superfluous physician commentary tied to personal beliefs need not be the basis for risk assessment and pricing. Moreover, direct personal physician involvement allows for the underwriting process to provide a more amplified picture of the client's alcohol use, often softening the "insurance medicine" component for the home office underwriter. Unless your client has a clear diagnosis of substance abuse as determined by a specialist in the field, we can take the opportunity to turn a subjective chart note from an attending physician into a more clearly defined picture for the insurance carrier ultimately resulting in a positive underwriting decision for your client.
Risk Differentiation Underwriting does not attempt to change the way home office underwriters and medical directors assess risk. RDU opens our eyes to a more specific and individualized appraisal process without the limitations put in place by "the law of large numbers". Let RDU help you build deep, unique client relationships through remarkable underwriting results… The "Luck of the Irish" awaits your next special risk engagement… and so does your RDU team at Brokers' Service!