Genworth has announced that it will suspend sales of all traditional life, fixed annuity and indexed annuity products, effective March 7th, 2016. They will now focus solely on LTC solutions.
From their bulletin released today:
"Genworth has decided to direct its efforts exclusively on the market opportunity that provides the most potential for profitable growth and takes the greatest advantage of our expertise, long term care insurance experience, and competitive strength: providing solutions that address the financial challenges of aging."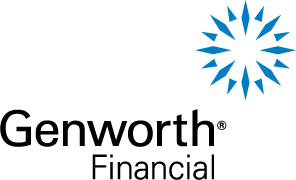 Effective Monday, March 7th, 2016, the Genworth companies will no longer accept new applications for traditional life insurance and fixed annuity products.
What Genworth products are no longer for sale?
All Life products including Asset Builder Index UL II, Foundation Builder Index UL, ColonySMTerm, and Total Living Coverage®.

All Single Premium Deferred Annuities including SecureLiving® Independence, SecureLiving® Liberty, SecureLiving® SmartRate, SecureLiving® Rate Saver (MVA), SecureLiving® Advantage Pro, and SecureLiving® AmericaPlus.

All Fixed Index Annuities including SecureLiving® Index 5, SecureLiving® Index 7, SecureLiving® Index 10 Plus, SecureLiving® Growth+ with Income Choice Rider, SecureLiving® Protection Plus, and SecureLiving® Growth Advantage with Income Security Rider.

And, the following Single Premium Immediate Annuities: SecureLiving® Income Provider and SecureLiving® Income Provider NY.
This change is effective for all states except Arkansas, South Dakota and Texas, where sales continue until appropriate regulatory notice and/or approval periods have run. Subsequent information will follow for these states.
What is the last date for which pending business must be placed?
The goal is to have all pending new business applications received by March 7th placed and inforce by May 4th. Applications that have not been issued by May 4th will be closed, and we will work with you to help ensure that any policies already issued by that date get placed in a timely fashion.
For more information on this, please read the three documents below.
Message from CEO David O'Leary
Sales Suspension Bulletin (PDF)