Picture this: your 40-year-old client, Mr. Johnson, has been busy climbing the corporate ladder and was recently promoted to a vice president position with his company. He books a trip to an all-inclusive, luxury golf resort in Cabo San Lucas, Mexico, for some much-needed rest and relaxation. Upon arrival, he checks his email from the office, only to learn of an urgent work issue that requires his immediate attention. He spends the next several days dealing with the matter from his hotel room instead of hitting the links, unwinding by the pool or enjoying a rejuvenating massage in the resort spa.

Do you think this hardworking Generation X client will be able to recoup even 50 percent of the cost of his vacation from the resort owners just because he didn't use some of the resort's features? Probably not.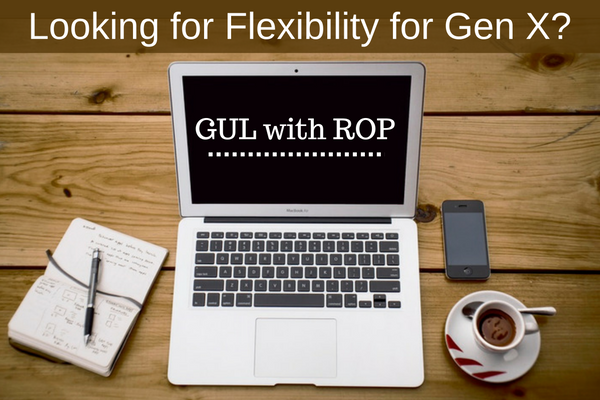 What about his life insurance policy – if he holds it for 20-25 years and then wants to surrender it and get back a portion of the premiums paid so he can use the funds to pay for unanticipated expenses, will he have any options? Or will he need to access other financial resources? Might he even consider taking an early withdrawal from his 401(k) account or liquidating another asset?
Related: Building a Future for Your Business Using ROP Term
Permanent life insurance with a return-of-premium (ROP) feature is designed to provide flexibility and options for clients who value having guarantees, access to cash values and a backup plan. Generation X, in particular, may need options; a recent report from the Insured Retirement Institute (IRI) relayed that only 24 percent of consumers born from 1965-1979 are highly confident they will have enough money to support themselves throughout retirement.
Life insurance with a backup plan, therefore, may be just what many Gen X clients need. But not all permanent life insurance products offer an ROP feature or have it built in, rather than available separately at an additional cost. Furthermore, with some cash-value life insurance solutions, there's only a single option for activating the ROP feature.

Related: Bridging the Generational Gap Part III: Gen X (1964 -1984)
Given recent innovation in the life insurance market, now is as good a time as any to familiarize yourself with newer cash-value products and how they are structured. For example, it's possible today to review with clients a guaranteed universal life (GUL) insurance solution with a built-in ROP feature that provides multiple options for surrendering the policy and getting back a portion of the premiums paid.
This type of product is designed to offer powerful flexibility to clients seeking the ability to adapt to changing circumstances. Take the time to delve into carrier-provided educational resources and not only may you find a very versatile solution for client needs, you just may find a path to business growth that offers you the financial wherewithal to enjoy more rest and relaxation of your own.
Learn more about the power of GUL with multiple ROP options here.


Guest Blog by Mark Peterson
Senior Vice President, Brokerage Distribution for AIG's life business