Fixed indexed annuities posted $16.2 billion in sales through June 30, which is 30% higher than the same period last year...Fixed indexed annuities attained their highest-ever annual sales total last year, reported InvestmentNews.
How are you presenting annuities to your clients? Do you tee up the conversation before just jumping straight into why they should purchase an annuity? Often clients will become reserved if someone recommends the purchase of an annuity without totally comprehending the details of what the product really is and can do. The best way to present annuities to your clients is through story telling; paint a picture with the most favorable outcomes. If you describe all the advantages annuities offer to secure retirement, then explain the product, your client is more likely to be receptive and willing to purchase an annuity.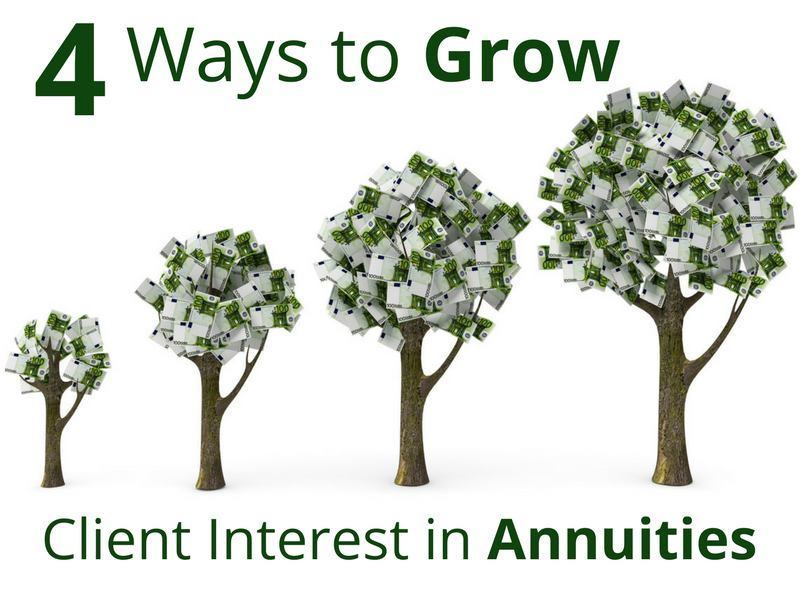 Don't miss out on the annuity sale; Curtus Cloke, CLTC, LUTCF, an award-winning financial advisor and retirement income expert, dives into the Four Ways To Ace Your Next Annuity Sale in an article for InsuranceNewsNet. We summarize his recommendations for you below.
1. Product Neutrality
Finding the product solution that best fits your clients' needs is key to your success as an advisor. This practice is also necessary in the current post-Fiduciary rule environment. Talk to your clients about different scenarios that could play out with various products to show you're product neutral and have their best interests in mind.
For More: [Video Blog] DOL Ruling Recorded Webinar
2. Be an Expert
Carriers are changing products regularly to be competitive and appeal to customers. Similarly, rulings are also being brought forward with new political parties retaining office. As an advisor you need to stay informed. The information is out there, all you have to do is take it in. Use resources such as BSMG's Blog, InsuranceNewsNet and AdvisorToday to get the latest on happenings with the market and sales trends.
Read More: An Annuity Sales Checklist You Can Count on One Hand
3. Buy Income and Invest the Rest
People want the reassurance that they'll have access to their money in case an emergency. This thought process can prevent clients from investing their expendable income in an annuity. There's an alternative option, Cloke suggests, "buy income and invest the difference. Use a portion of the portfolio to potentially invest more aggressively, ride out the extremes of the market volatility, leave a legacy, secure long-term care protection or achieve other financial goals." No longer does your client's money have to be untouchable in an investment.
4. Bigger Benefits
Highlight the many tax benefits that annuities provide. Reiterate how investments like stocks, bonds and mutual funds are subject to LIFO (last in, first out) and taxed. Whereas, income annuities only have 5%-25% of withdraws subject to tax with the remainder considered principal. This is often referred to as FIBO (first in, blend out).
With access to tax-free income, you're retired clients can benefit from maximizing their Social Security. Reducing longevity risks, increasing tax advantages that comes with delaying retirement until age 70 and maximizing survivorship.
Learn More: Tax Advantages of Annuities
We Want To Hear From You!
Is your annuity business up from years past?