Tax season is the ideal time to reach out to clients in order to ensure that their assets are protected from unnecessary taxation. Clients are more aware of their impending tax liability than at any other time of the year. By coming to them with solutions, you can build trust and set the table for future sales.
We asked our in-house CPA which clients financial advisors and insurance professionals need to meet with this tax season and here's some advice...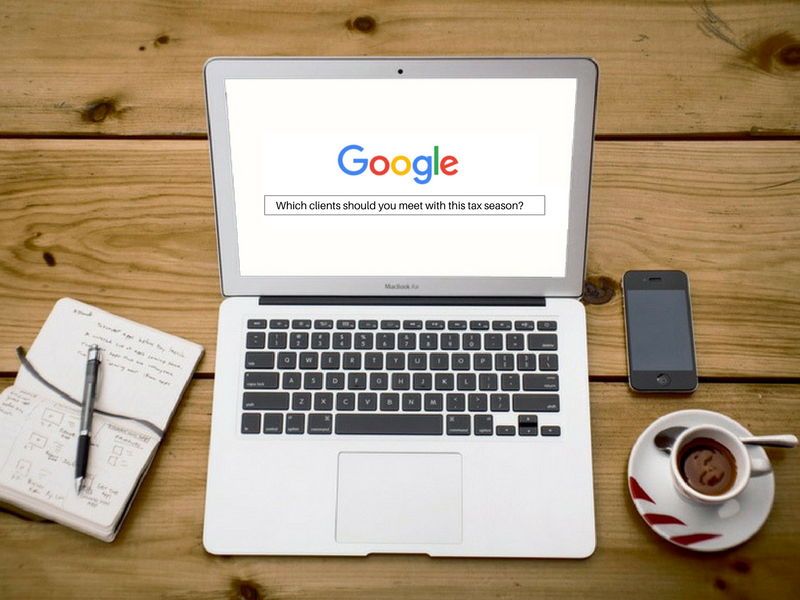 Which clients should you include in your tax season meeting schedule?

Business Owners, professionals, & executives: These are often individuals who receive bonuses in January/February. They will need a financial vehicle in which to invest their after-tax dollars... if they don't "invest" them in a luxury vehicle first!


Clients with investment portfolios: If you're managing these assets, they should be generating interest & dividends (Schedule B - 1040), as well as capital gains (Schedule D - 1040). These clients may require portfolio reallocation to more tax-favored assets.

Read More: 6 Crucial Tax Deadlines to Share with your Clients


Clients over age 70 ½ who are required to make RMDs: They need to place after-tax dollars (not needed for fixed expenses) into a financial asset or LTC solution. Being there with expert knowledge and solid recommendations can make a lasting impact on the client and their family.

Check out our LTC Conversation Guide to learn how to match the variety of LTC options with your clients needs.


S Corp & LLC owners: These are clients who need to place K-1 pass-through profits (Schedule E – 1040) into a financial asset.


C Corp owners & investors with stock portfolios: These are clients who need to reinvest taxable dividend distributions into tax-deferred assets like life insurance and annuities.


Trust beneficiaries: These clients may have received Trust K-1 distributions (Schedule E – 1040) and need to be placed into a financial asset for tax purposes.
Read More: [Infographic] Essential Tax Advantages of Life Insurance
Cash-value life insurance and non-qualified annuities represent a great place to invest these client's after-tax dollars due to their attractive tax features.
Check out these blog posts to learn more about The Tax Advantages of Annuities & The Tax Advantages of Life Insurance.