Most Popular Sales Pitch...
It's amazing the amount of content that a simple query brings up in a Google search. Page after page of things you should say, things NEVER to say and prospecting phrases that are sure to bring in business. It isn't as simple as canned pitches. Our industry isn't a catch all, every client is truly unique and should be treated as such. Upon searching we stumbled upon an article from InsuranceNewsNet that discusses 10 Financial Phrases to Ban... and What to Say Instead. Below, we've shared the phrases we found most helpful, along with other powerful financial advisor marketing tips.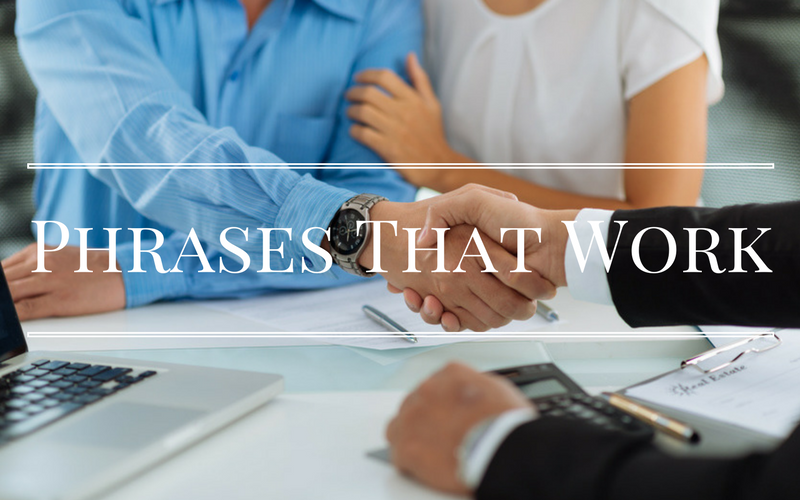 Read More: Top 5 Online Marketing Tips Every Financial Advisor Needs to Know
If you're looking for more tips on what NOT to say check out these two articles from Hubspot.
8 Phrases That Make Salespeople Sound Like Total Amateurs
7 Seemingly Harmless (But Secretly Deadly) Sales Phrases
Words that work!
All this talk about what not to do, how about those words that work? Below you'll find a great infographic on 8 Powerful Phrases That Will Increase Your Influence With Prospects. Try out these phrases the next time you go on a new client meeting and let us know how it goes!
Marketing Tips: When you're reading these phrases we want you to keep your marketing efforts in mind. These are not just suggestions to use in conversation. You should be considering all of this in any emails that you send, social media posts that you write, or blogs that you publish. Everyone in your audience should be regarded as a prospect!

Looking for more words that work? Check out these 18 Closing Phrases To Seal a Sales Deal in 2017.
We want to hear from you!
Which words work for you?
Are there specific words or phrases you use that always seem to work?
Want to hear more marketing tips for financial advisors - what do you want to learn about?
Read More: How To Have Long Term Care Conversations That Lead to Sales