Bob Seger may have stated it best;

"I feel like just another
Spoke in a great big wheel
Like a blade of grass
In a great big field"

"I feel like a number"

The foundational goal of Risk Differentiation Underwriting (RDU) is to "turn the page" on Mr. Seger's lyrics and change the title of his 1981 classic from "Feel Like a Number" to "Feel Like an Individual".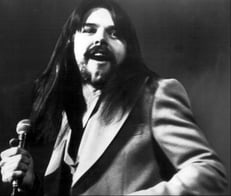 All too often, we as underwriters are blind to the idiosyncratic aspects of a client's clinical history and as such statistically categorize our customers within a maze of actuarial numerics. The inherent goal of RDU is to assure your client that his/her premium pricing will be based upon the individual merits of the client's unique clinical situation versus an insurance company platform that assesses mortality risk based upon the law of larger numbers.
Risk Differentiation Underwriting is solely based upon "always do the good and right thing" and to recognize that "the client always comes first". Our RDU team at Brokers' Service does not endeavor to change the way that Home Office Underwriters and/or Medical Directors assess risks; rather the aim is to recognize that a particular case exhibits qualities which a different than a more standardized version of the same risk. As a result Risk Differentiation Underwriting becomes a powerful market differentiator for you, the advisor.





The underpinning catalyst for RDU success is a commitment to not accept what appears to be immediately apparent as final…..rather, we dig deeper and go beyond the Attending Physician Statement…..for you and for your customer. We work directly with you, your client and your client's complete corps of physician care to favorably separate the individual risk from an otherwise statistical grouping. We employ our proprietary underwriting strategy on those engagements that demand more time and piercing intellectual inquiry……..and at the risk of being redundant, "because it's the good and right thing to do"!
So….please do not allow your most significant clients to "Feel like a Number", let them be who they are and benefit from an underwriting platform that puts the individual first!
Brokers' Service Marketing Group is uniquely qualified to help you become a more successful producer. We provide our customers with a winning combination of advanced market & sales expertise, underwriting support and access to the nation's top carriers. If you want to know more about this topic contact us today.