Do you have clients who own annuities, who are in poor health or have recently passed away? If so, you may be wondering what the distribution options are for the beneficiary of the contract. This is a question that comes up frequently in the annuity world.
In this article, we take a look at inherited non-qualified annuities for spouses, non-spouses and trusts.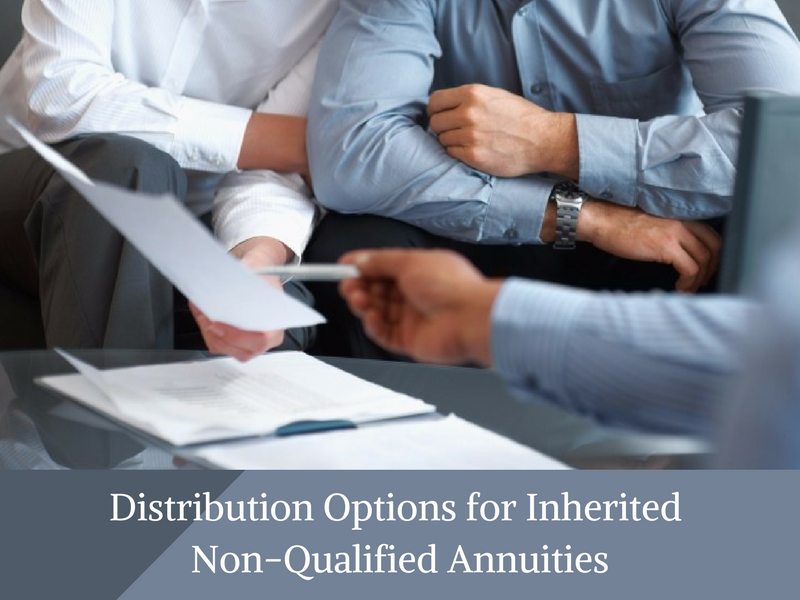 Read More: Universal Life Policy With Indemnity LTC Rider Owned By An ILIT

This article looks at the options that the beneficiaries have as well as technical tax rules that apply to inherited non-qualified annuities.