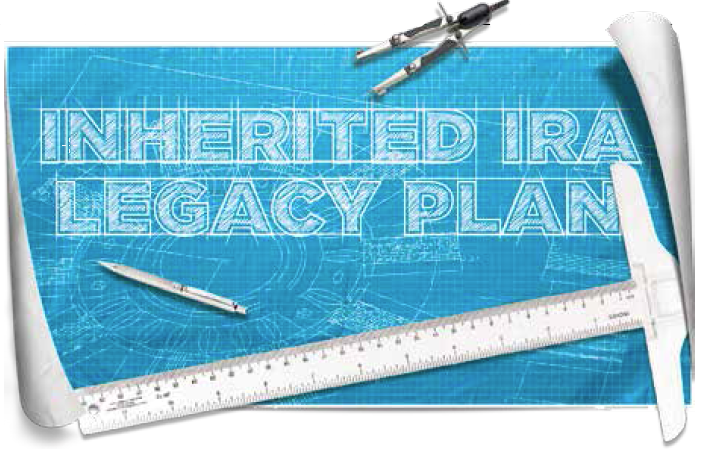 The equities market is recovering and it is becoming more common for individuals to have over $1 million in their individual retirement accounts (IRAs). As these individuals are approaching their retirement years they are collecting income from multiple sources such as the owner's job, Social Security retirement benefits, K-1 "pass-through" income from ownership of S-corp or LLC entities, and rental income from real estate.

When they reach the age of 70, these IRA owners must begin taking required minimum distributions (RMDs) from their IRAs. During their financial planning the most common question is what to do with the after-tax amounts from the RMDs. In most cases these after-tax RMDs are allocated as inheritance to their heirs. The next thought is should this be reinvested in their nonguarenteed financial asset portfolio, or is there a way to provide a larger fund for their familiy?
Check out 10 Reasons Why Life Insurance is a Viable Asset Class
An inherited IRA legacy plan is a concept that can provide a larger after-tax inheritance. Check out Russell Towers' article in InsuranceNewsNet Magazine, including a case study, to learn more about inherited IRA legacy plans and see a basic blueprint for using it.


Russell E. Towers

Brokers' Service Marketing Group,
500 South Main Street, Providence, RI 02903.
Telephone: 800-343-7772 extension 141.