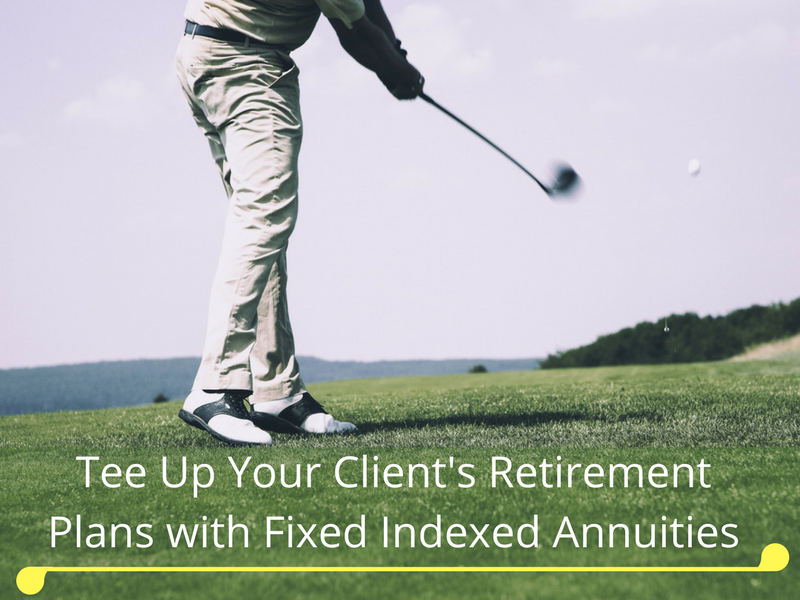 "52% of consumers did not save enough money prior to retiring, and 77% believe they have insufficient protection from the possibility of outliving their income." According to Genworth's survey "The Future of Retirement Income."

Do you know when your clients are planning to retire? We highly recommend having this conversation sooner rather than later to ensure they are financially prepared.



With the average age of retirement currently at 63 years old and life expectancy rates at 90 and climbing, retirement income must be able to last 20 to 30 years. The Social Security Administration (SSA) reports one out of every four 65 year olds today will live past the age of 90 and one out of 10 will live past age 95. This creates a longevity risk and translates to an increased chance of outliving retirement savings. The SSA also projects the replacement rate of Social Security to decline, which only makes matters worse for supporting retirement years. Share these stats with your clients to help them understand the real dangers of not planning appropriately for their future. Then, share the not so secret solutions Fixed Indexed Annuities can offer.

As a keen financial advisor, you're fully aware of the need for financial assets to protect and maximize retirement income. Your clients on the other hand may not know the importance or be exposed to the varying products currently available. Stocks are undoubtedly the most commonly recognizable to buyers. However, stocks are also known to be unstable and fluctuate with the unpredictability of the market. If there is a lull or decline the owner may not get what they were relying on or worse could lose their full investment. Assets like Bank CD's and Money Market Accounts offer the downside protection that stocks don't, but don't account for increasing inflation rates and thus result in a loss of purchasing power.

FIA's offer advantages to the shortcomings of other investments. They ride the stock exchange benefiting from the rises of the market, yet offer the stability of a fixed floor to never fall below the original contract principal amount during a turbulent market.

Learn More: Four Ways To Grow Client Interest in Annuities
And that isn't all!
Another important benefit to note with certain FIA's is the renewal cap protection in the carrier's bailout provisions. This means clients have the option to get out of the annuity if the carrier sets the renewal cap below it's specified rate. The concept is to offer buyer assurance that the carrier will not renew the cap below the bailout rate.
What is the secret to protecting against longevity risk, while optimizing investment interests? Fixed Indexed Annuities (FIAs).

The popularity of FIAs is increasing with s

ales doubling in the last 10 years to $54.6 billion in 2015 and exceed $60 billion in 2016 sales.

Fixed Indexed Annuities allow for stronger and longer growth opportunity with features like guaranteed income for life. The longer clients defer their income the higher it will be when they start collecting. This rider allows clients the option to start and stop withdrawals when they choose. Clients have the choice of using withdrawals if needed or keeping it in their investment to grow!

Get More: Tax Advantages of Annuities

Close Your Conversation with this Case Study

InsuranceNewsNet illustrates the substantial difference between the investment growth of an FIA versus a money market account with this hypothetical example. A 55 year-old woman purchases a $100,000 FIA with an income rider. With this product she is protected from losing her investment in a bad market, yet benefits from the highs of a good market. The woman decides to hold off from taking her withdrawals to allow the investment to grow at a faster pace. She retires 10 years later at the age of 65 with a withdrawal of 7.55% - that's $7,550 a year for life. The article takes the same woman, only this time she purchases a money market account instead. For this example the highest current paying account is 1.11%, then subtract inflation rates of 2.1%. This leaves a net of a -.09% return. It also doesn't guarantee payment over her entire lifetime. Which would you choose?

The answer is clear. Fixed Indexed Annuities are a safe and successful way for your clients to protect against longevity risk when planning for retirement. Contact a BSMG Annuity Specialist for questions on your annuity sales.

Click Here: Get Fixed and Fixed Indexed Rates Weekly to Your Email!

We Want To Hear From You!

Tell us how you explain annuities? Do your clients have the same reaction to your explanation?